Merry Christmas to you and your loved ones!
I hope you are having a lovely end of the year.
It's time to talk about Christmas Instagram hashtags to get your posts seen by the amazing Christmas community!
All the hashtags are inside your Preview App. Ready to be copy and pasted.
As you know, each of the hashtags have been researched and selected by hand. So there's no weird, super general or banned hashtags.
You'll see that I've organized the hashtags into different categories. This will make it easier for you to choose the right ones for your post.
If you have a business, I'll also share which ones you can use to promote your business and products.
Quick tip:
Use these hashtags as strategic keywords in your caption.
Why?
Instagram is now paying more attention to the keywords / hashtags. Your posts can not only be shown on Hashtag Pages, but also on Search Result Pages! (more about this later).
For now, use these hashtags as your strategic keywords. The more you use good keywords, the more likely Instagram will show your posts to more people!
That was a long intro, but I really wanted to share this information with you.
Without further ado, here are the Christmas Instagram Hashtags.
Traditional Christmas hashtags
The first hashtag category is the "Christmas" category.
This hashtag group has all the traditional Christmas hashtags like:
#christmasvibes #christmasfestivities #christmasmood
If you're posting a general Christmas post, you can use these hashtags.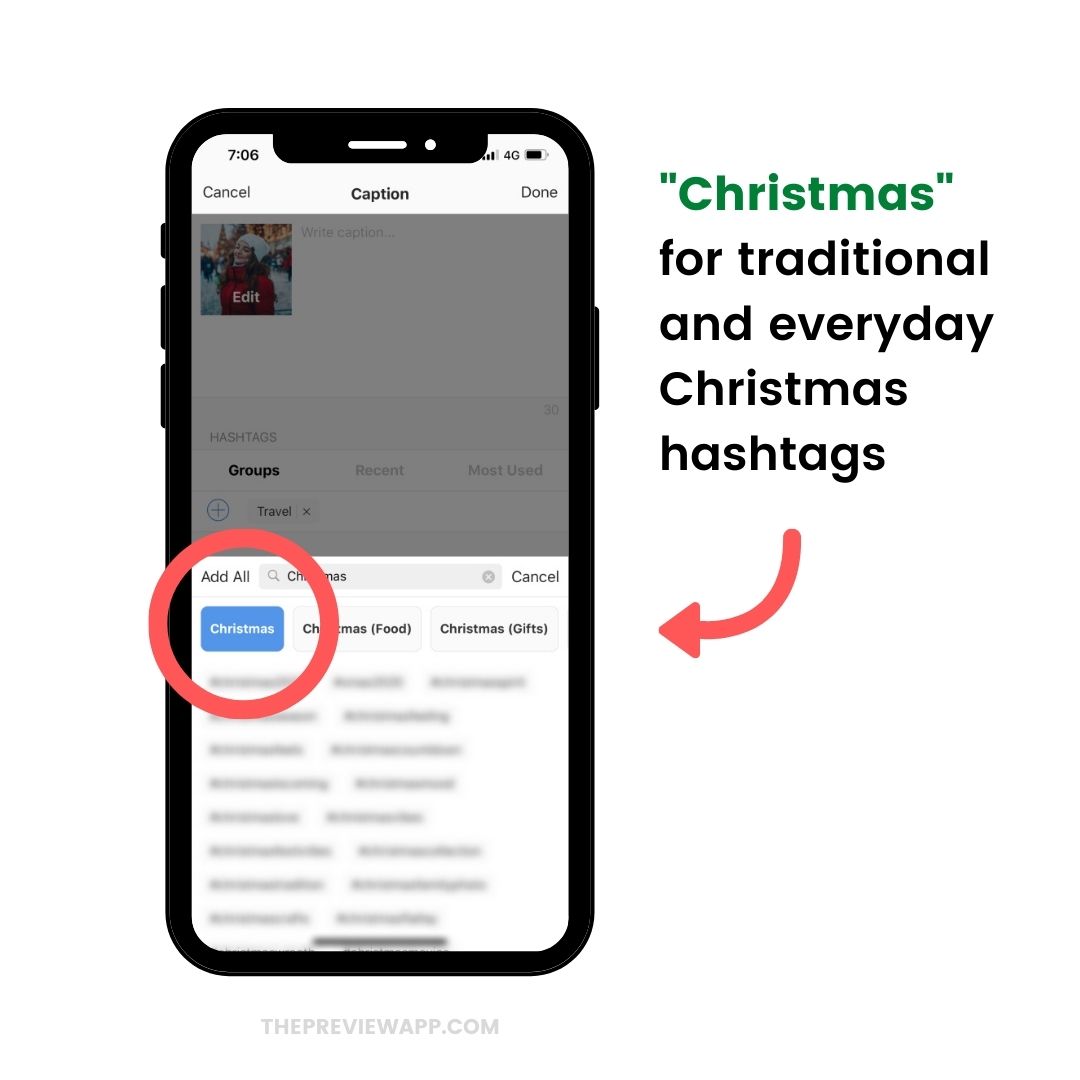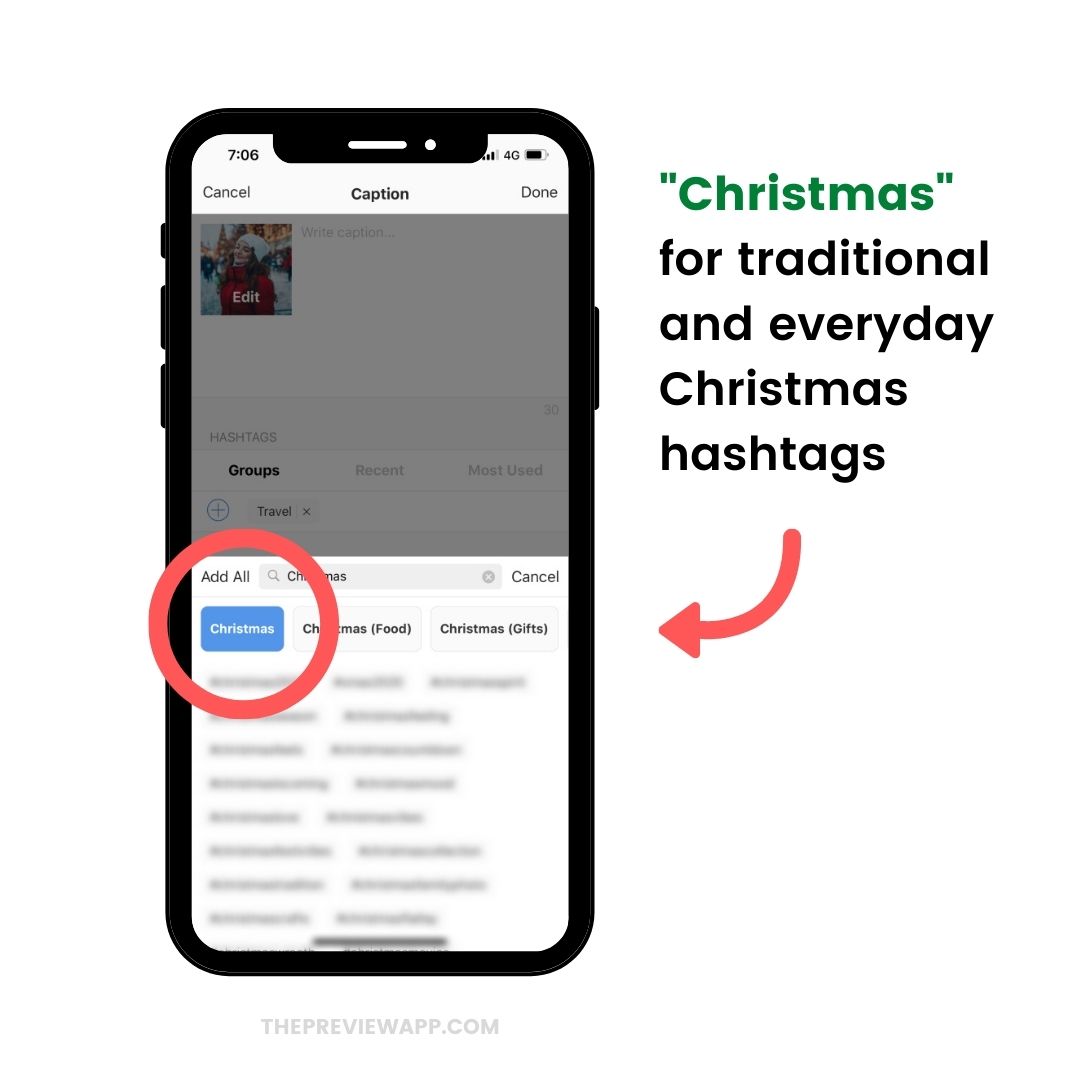 If you're going to take photos of your Christmas dinner or if you are sharing Christmas recipes, you can use the "Christmas Food" hashtags.
If you are a food blogger, I 100% recommend you to use these hashtags during this season.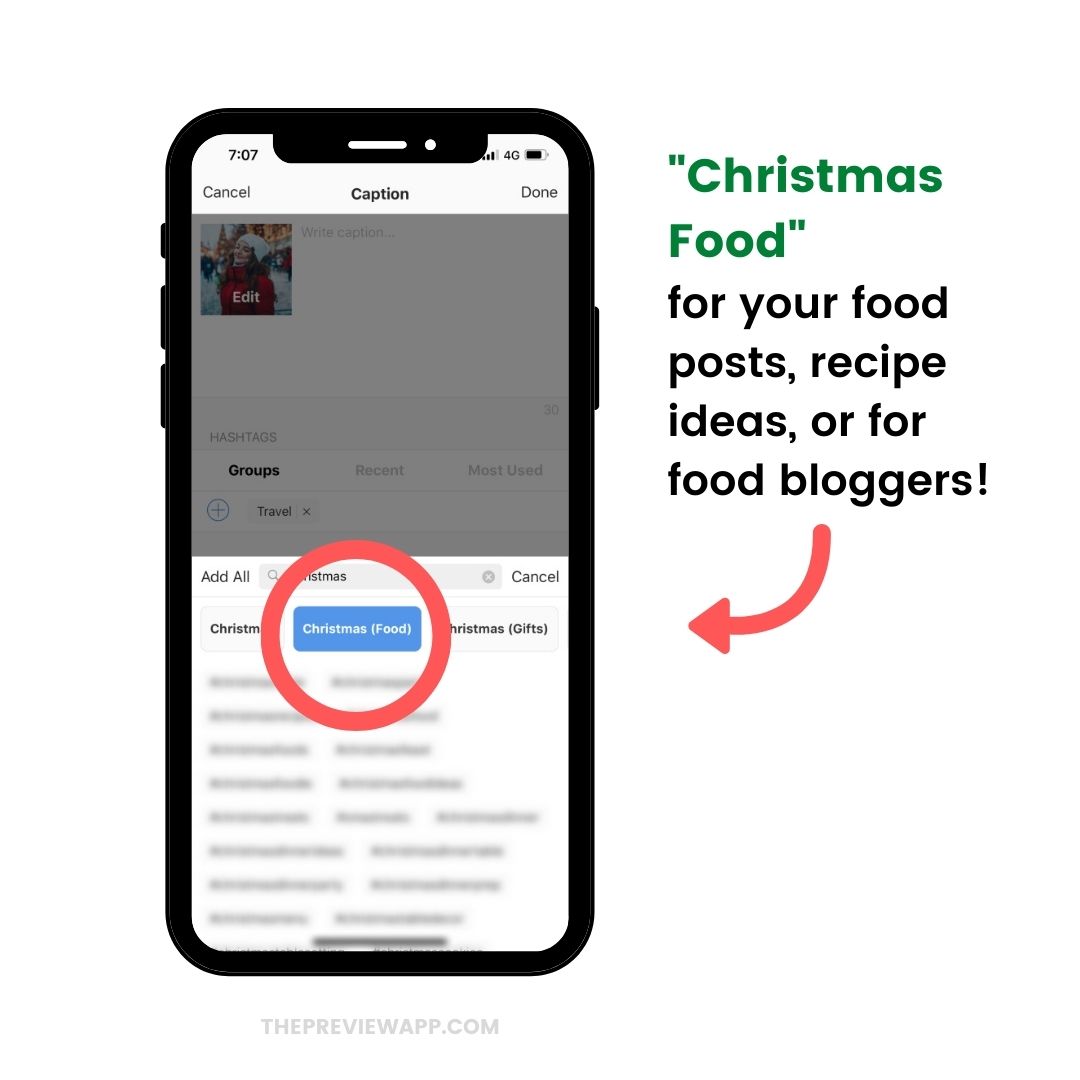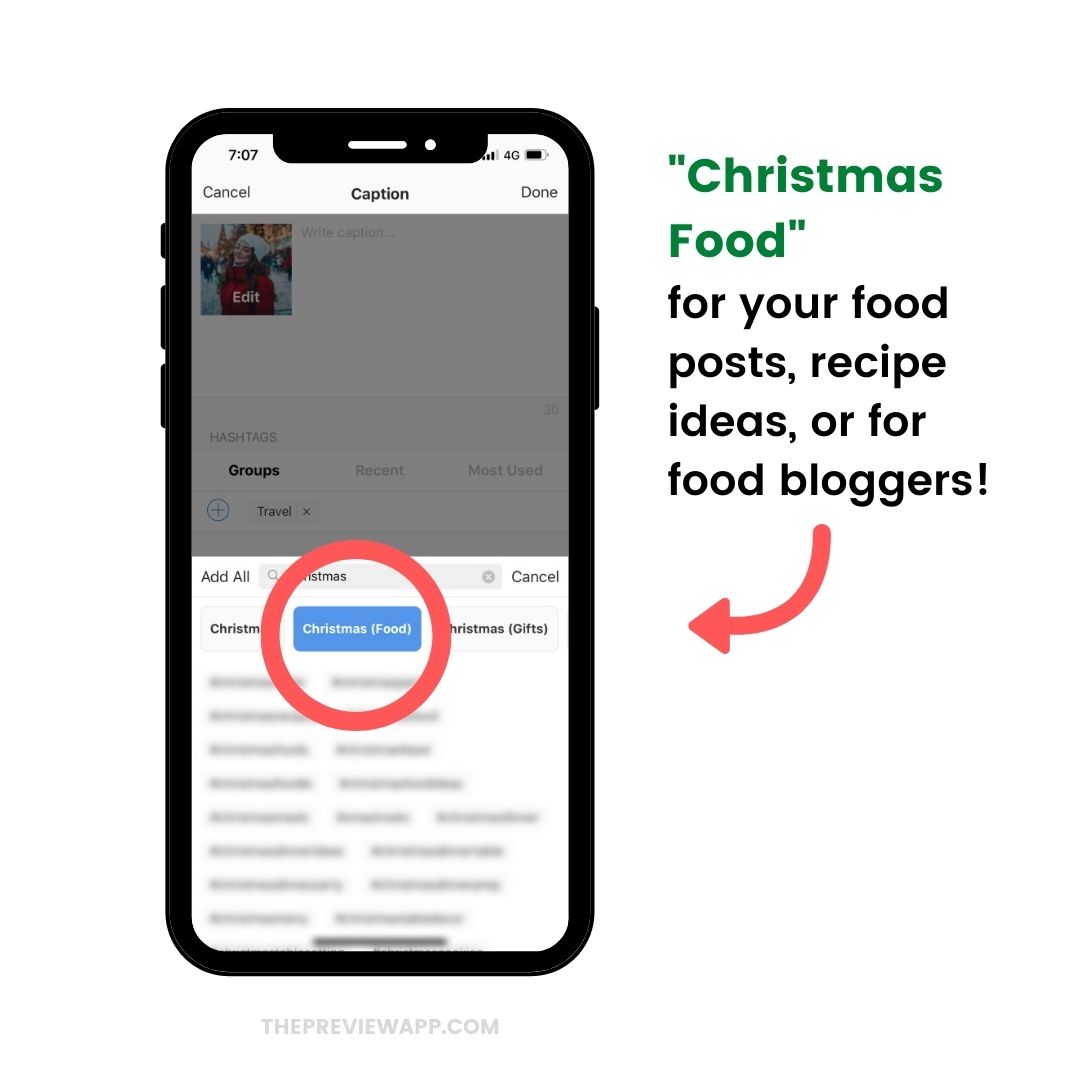 Your Instagram feed can't be complete without a photo with your Christmas tree, right?
You can find all the fun Christmas tree hashtags in the "Christmas Tree" category.
Who can use these hashtags?
Anyone can use them of course!
And if you have a business, you can use them too.
For example, you can use these hashtags if you are:
An interior designer (if you're sharing Christmas tree home decor inspiration), or
You are selling Christmas tree decoration (like Christmas ornaments, tree toppers, Christmas tree decor, christmas lights, gift wrap paper)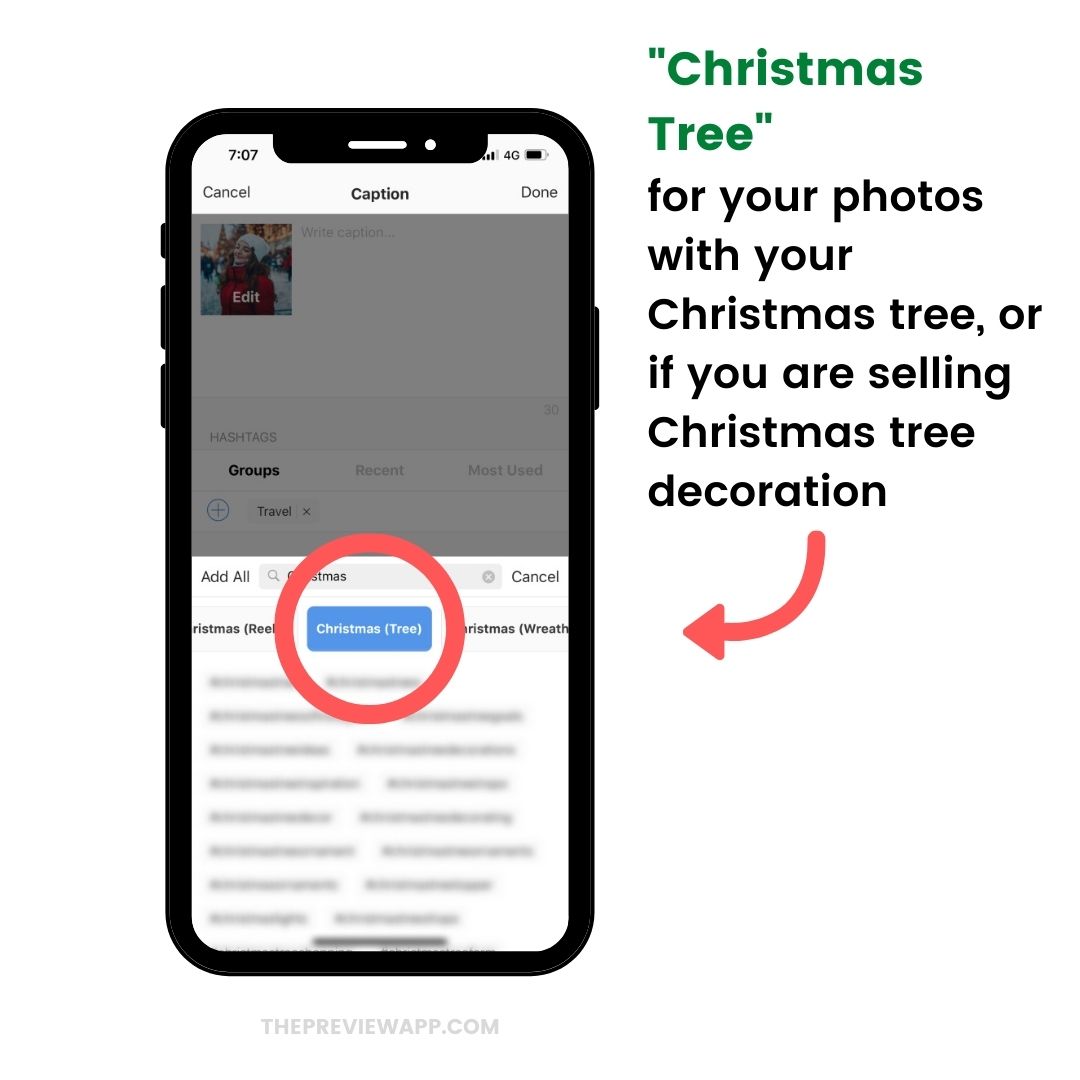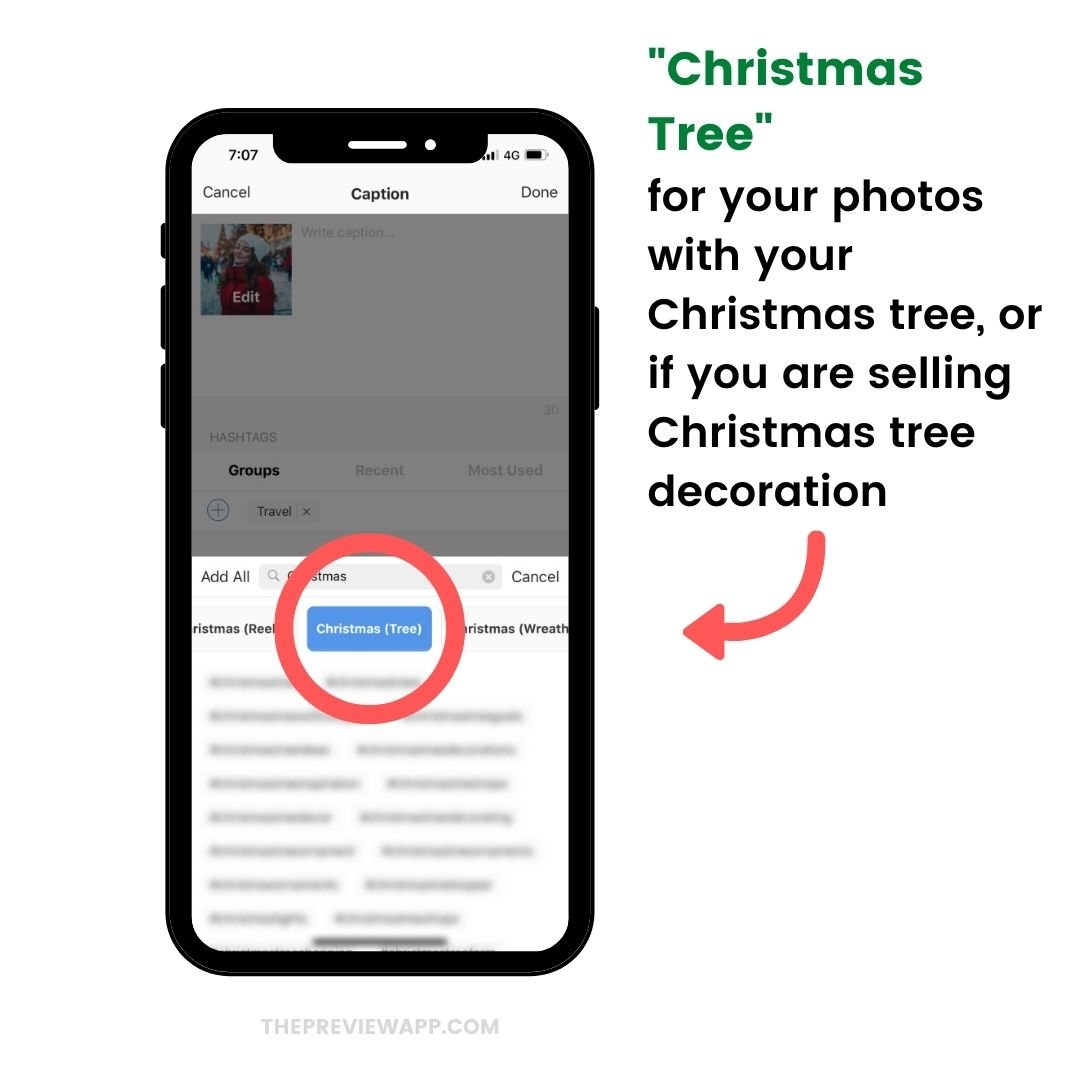 Christmas home decor hashtags
If you love decorating your home during Christmas and you want to show it off, use the "Christmas Home Decor" hashtags.
Showing your Christmas decor is a big trend on Instagram. And there are hashtags for it.
Once again, if you are an interior designer or you are selling Christmas home decor, feel free to use these hashtags. This way people who are looking for Christmas home decor ideas and goodies can find your posts.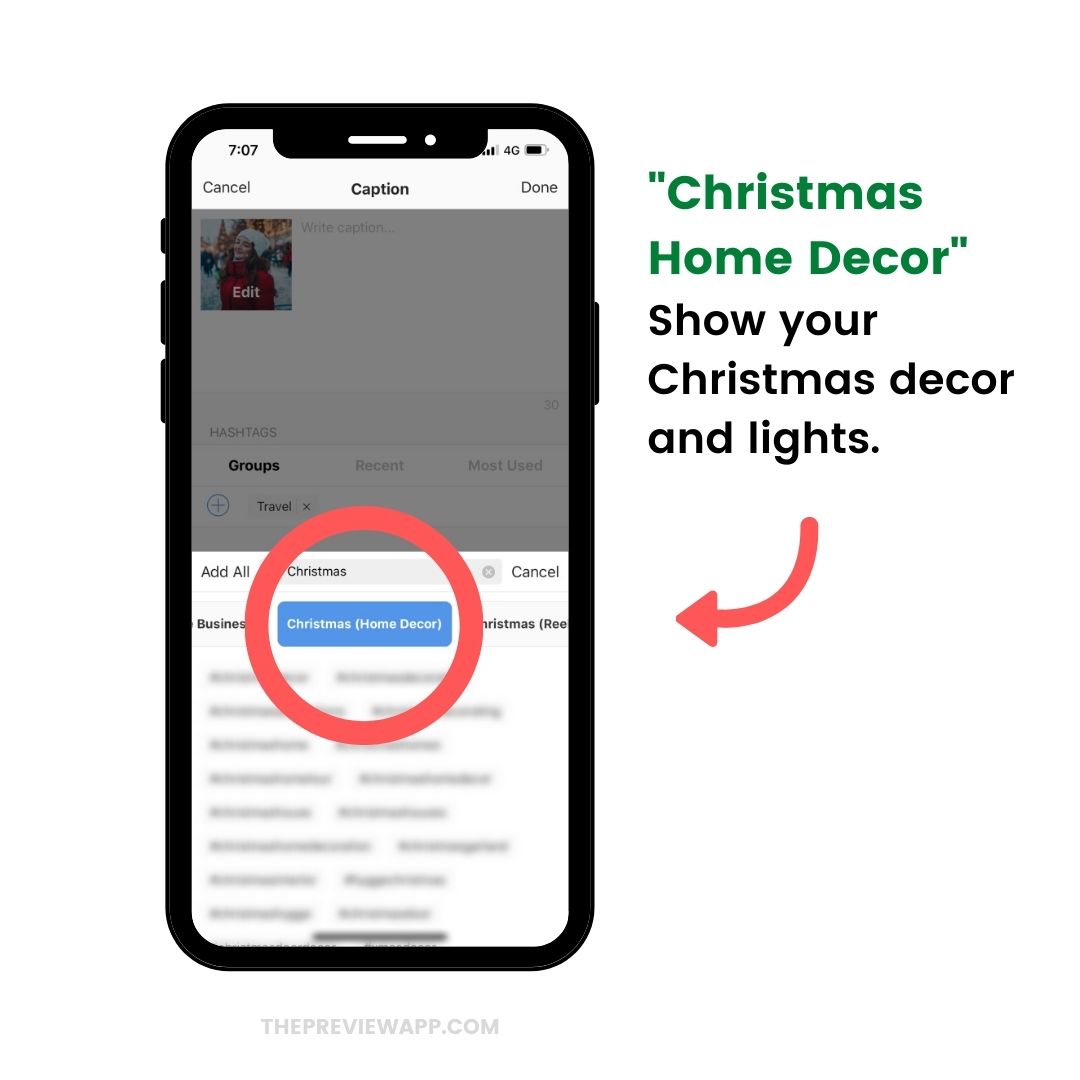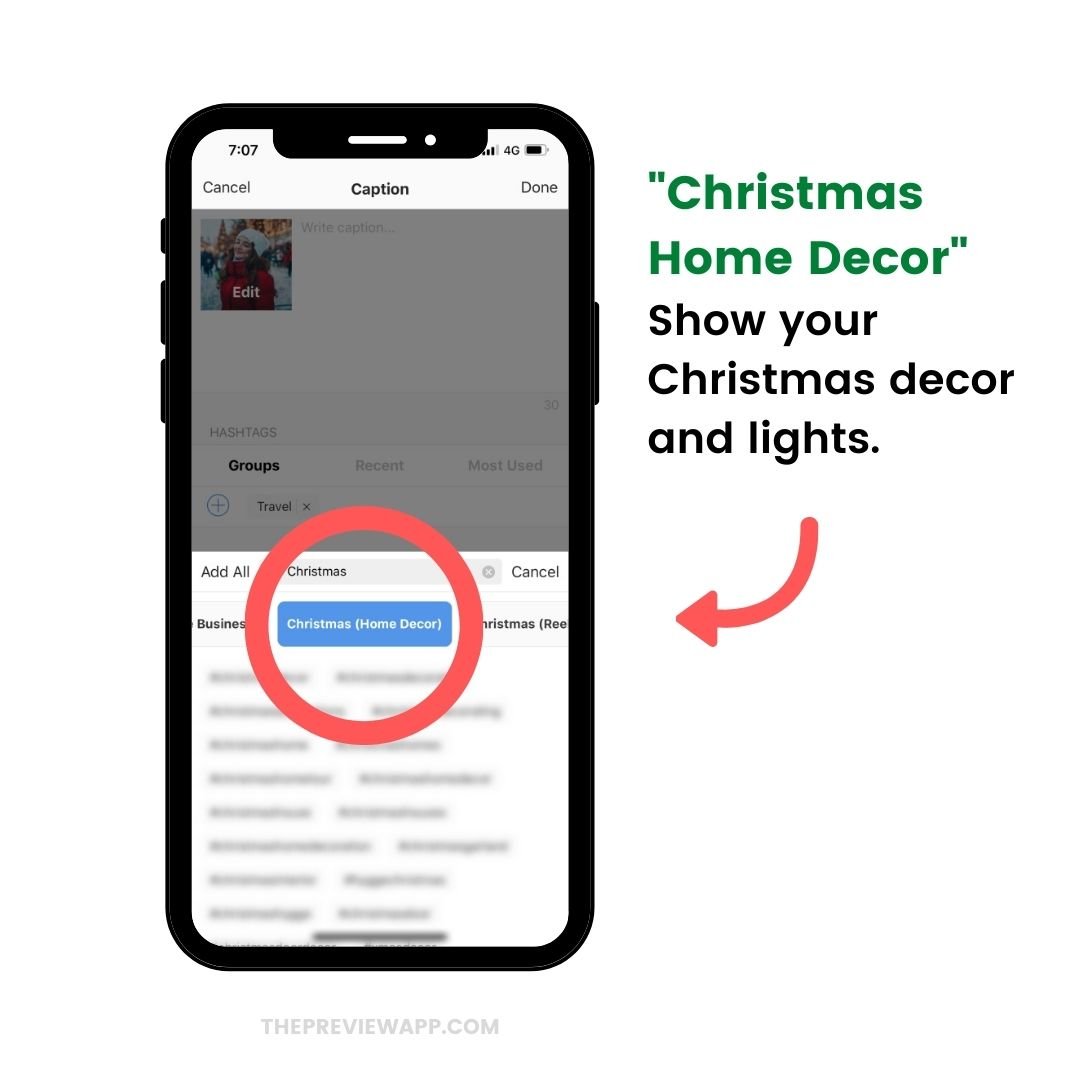 Want to post about Christmas gifts?
These hashtags are for you!
Business owners: use these hashtags too!!
Especially if you are selling something that can be a gift.
Let's be honest: Most of us are searching for gift ideas during this time of the year. So don't miss out on this amazing opportunity to appear on the Explore page, the Hashtag Pages, and on the new Instagram Search page.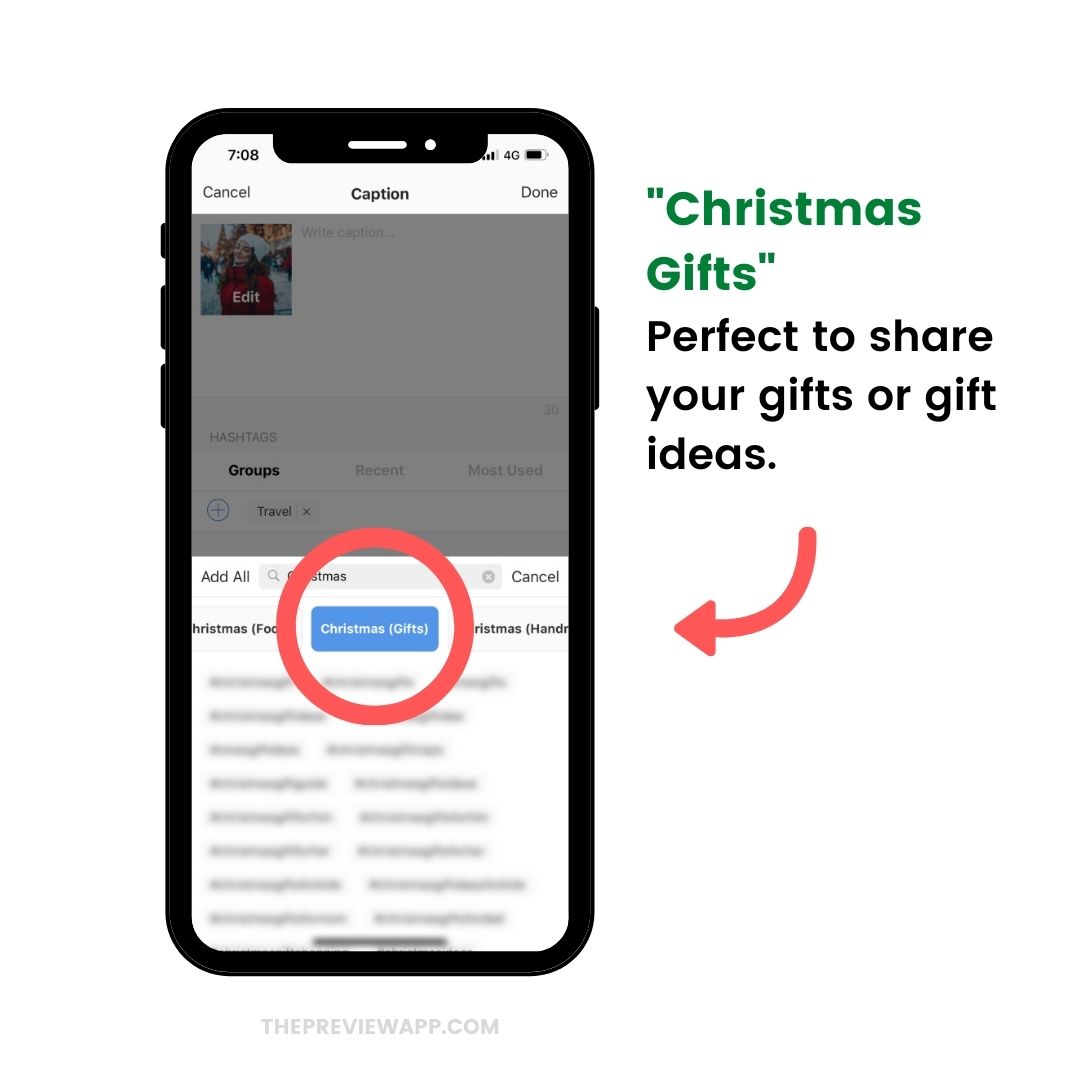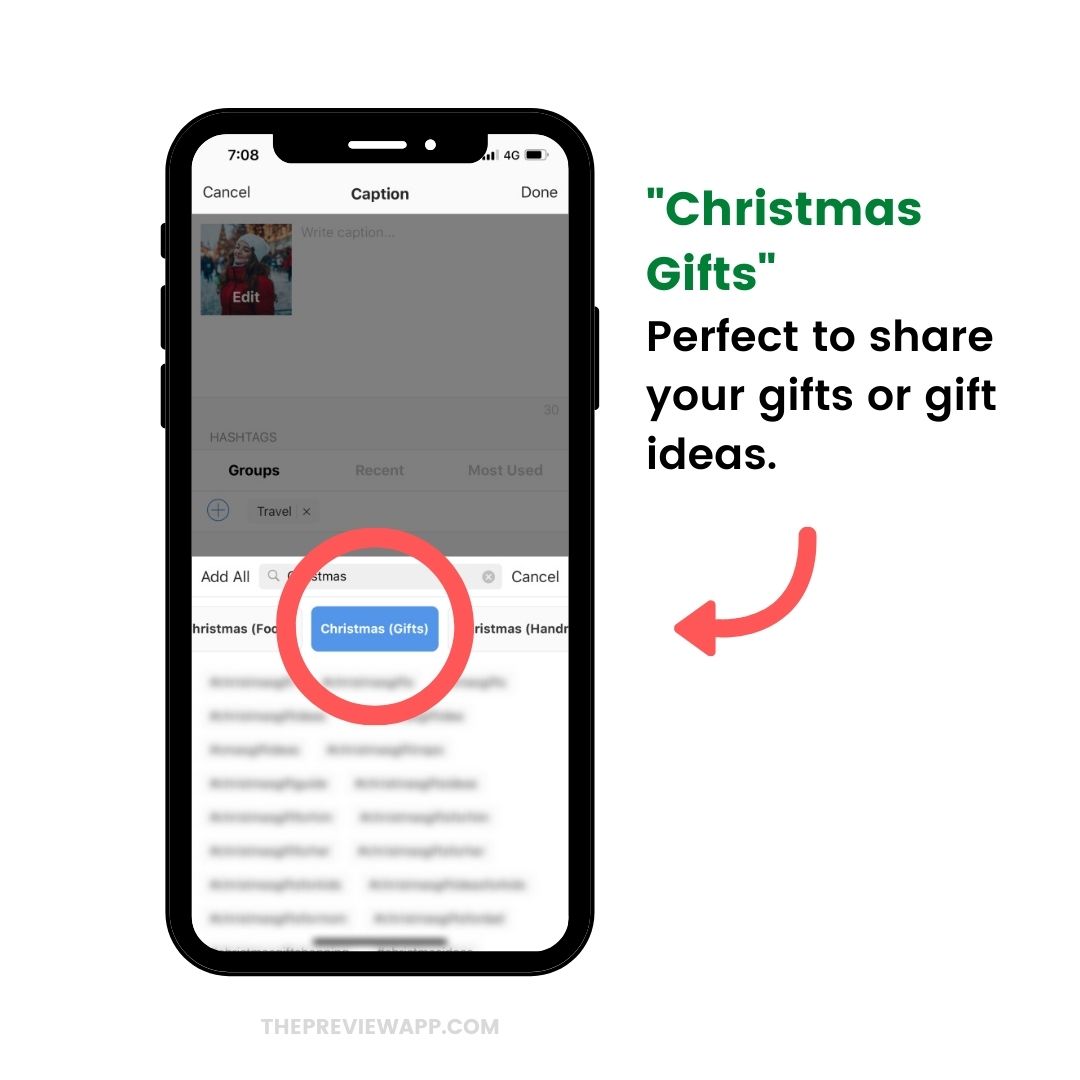 Christmas hashtags for handmade business
There are hashtags for you if you create handmade products and handmade toys.
Use these hashtags as strategic keywords so that people can find you.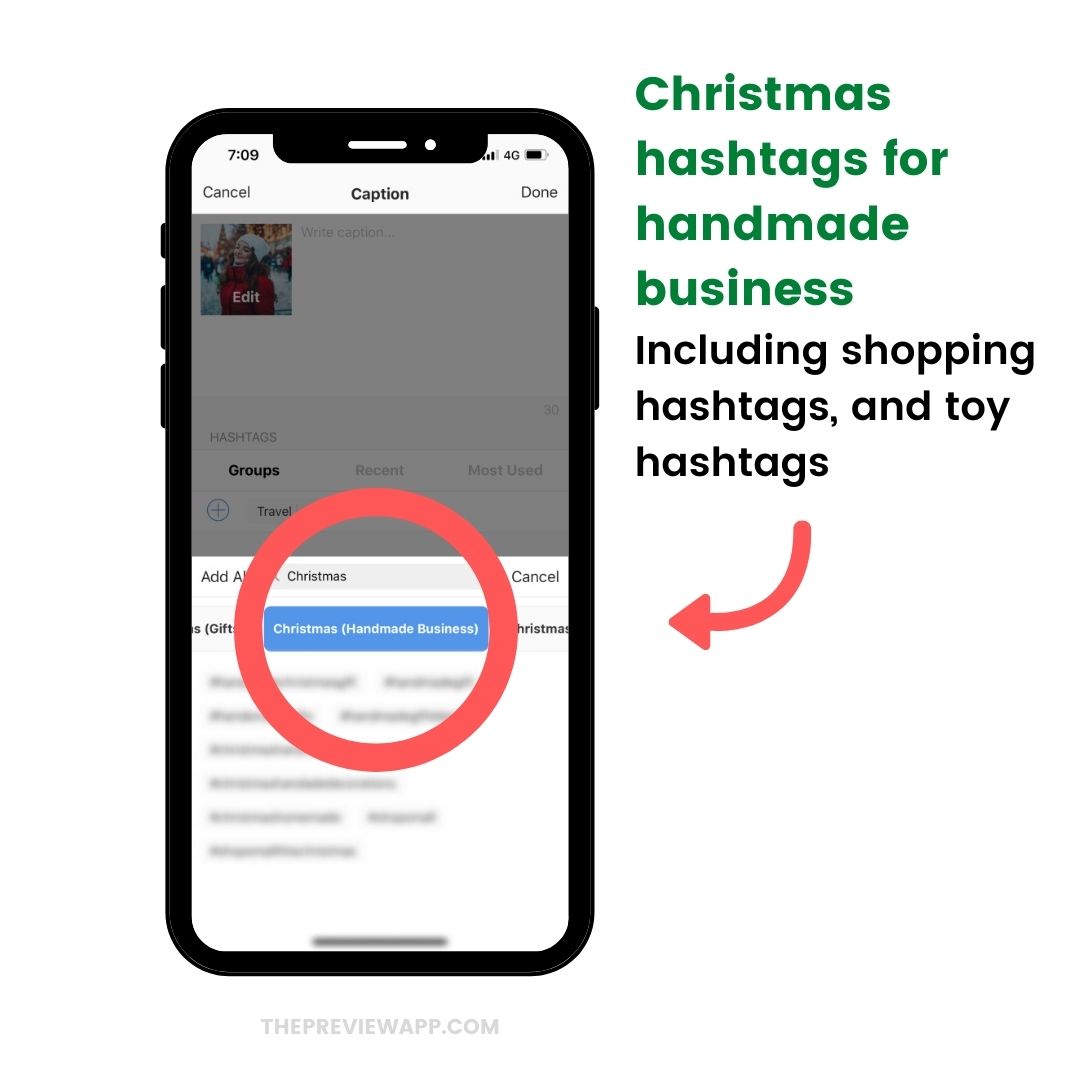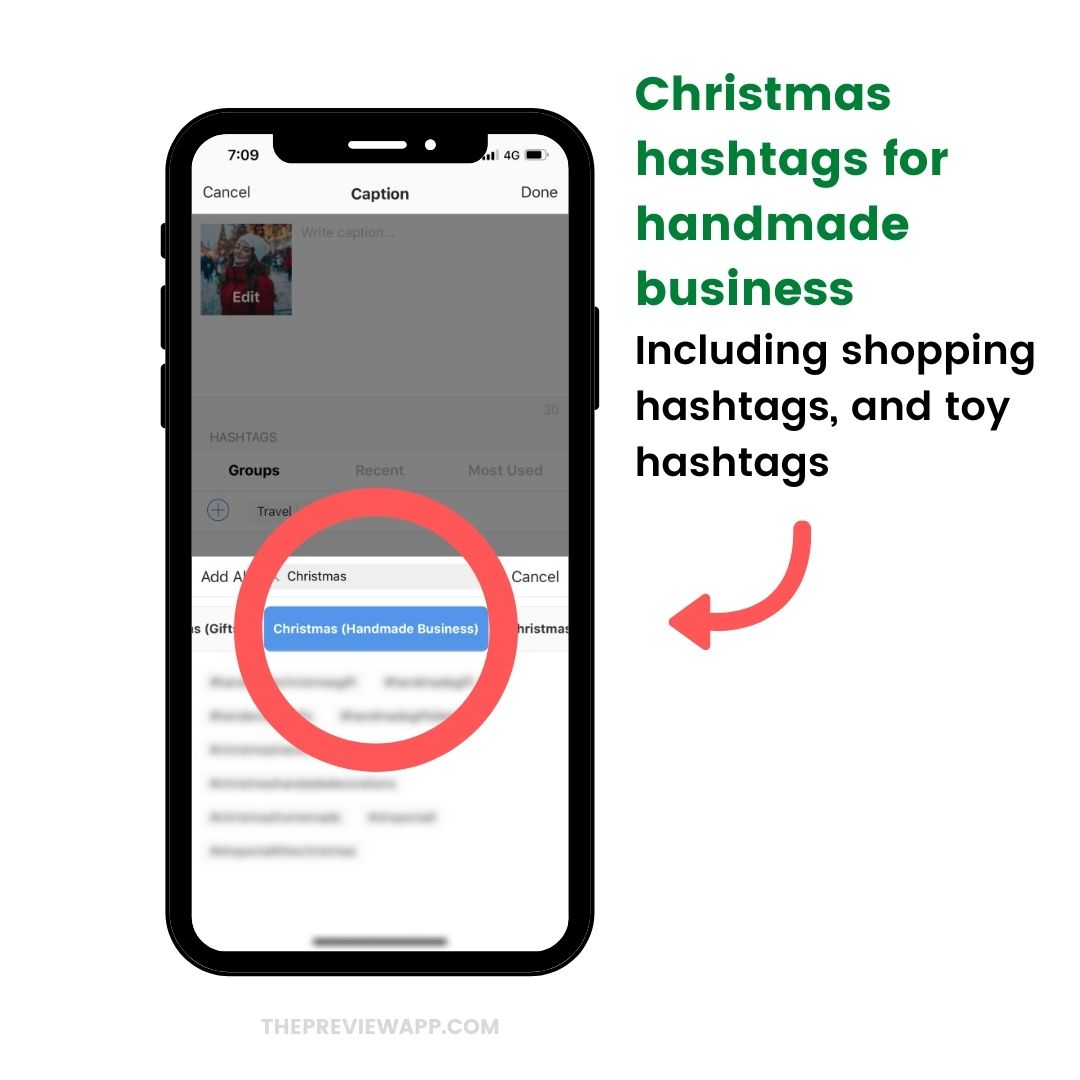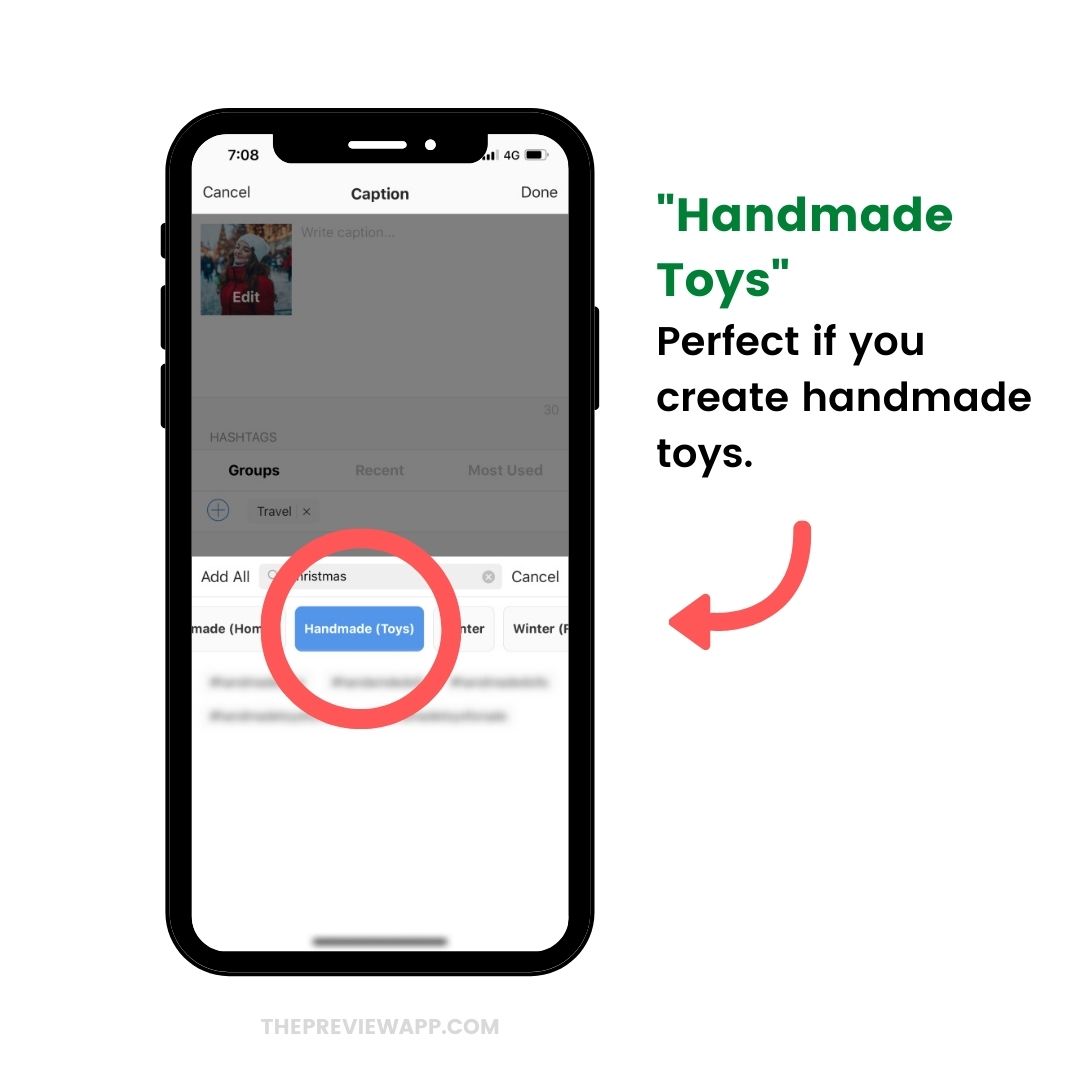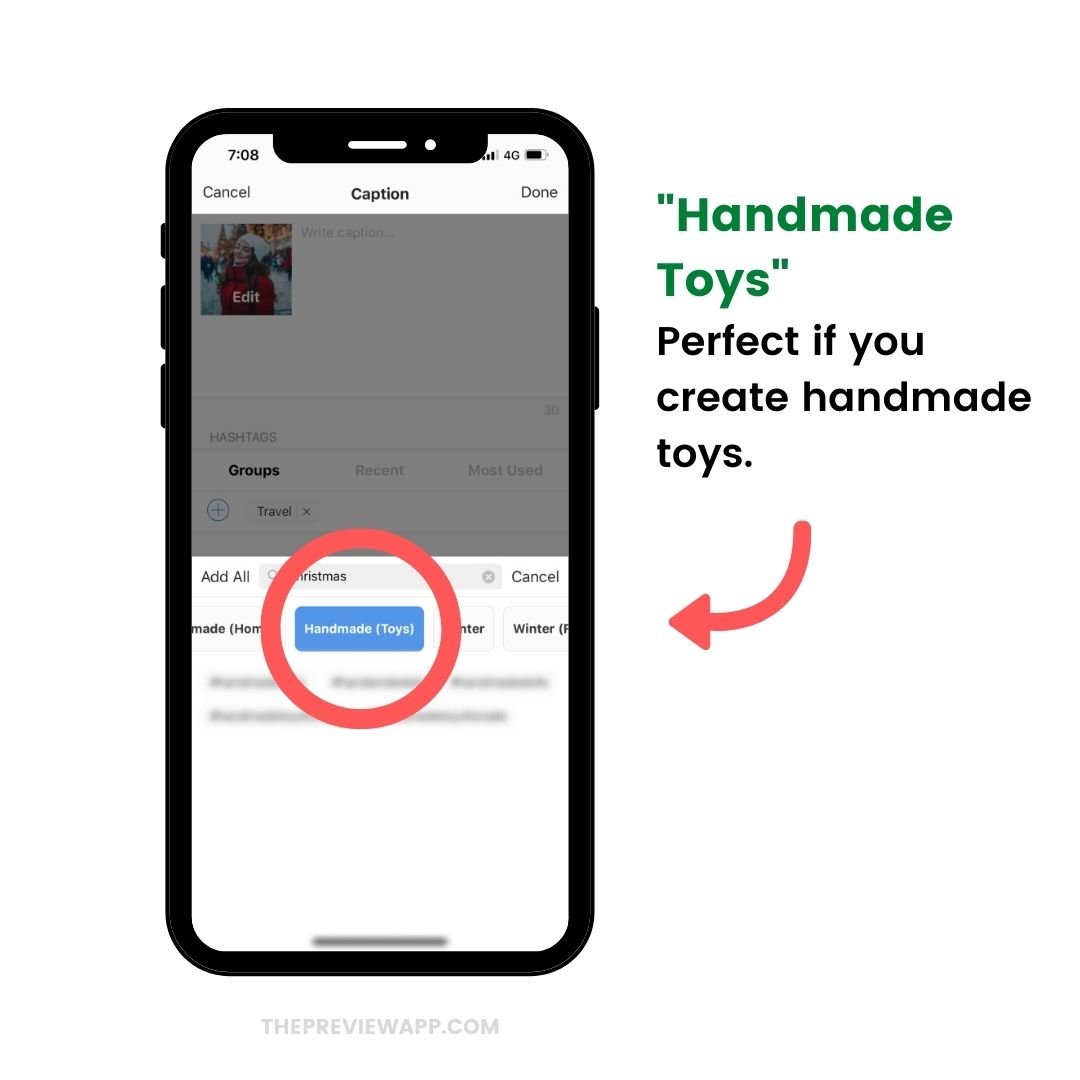 Christmas wreath hashtags
I know a lot of you either take photos of your Christmas wreath, or sell Christmas wreaths.
There is a beautiful community of Christmas wreath lovers on Instagram.
You can use the "Christmas Wreath" hashtag group to be found.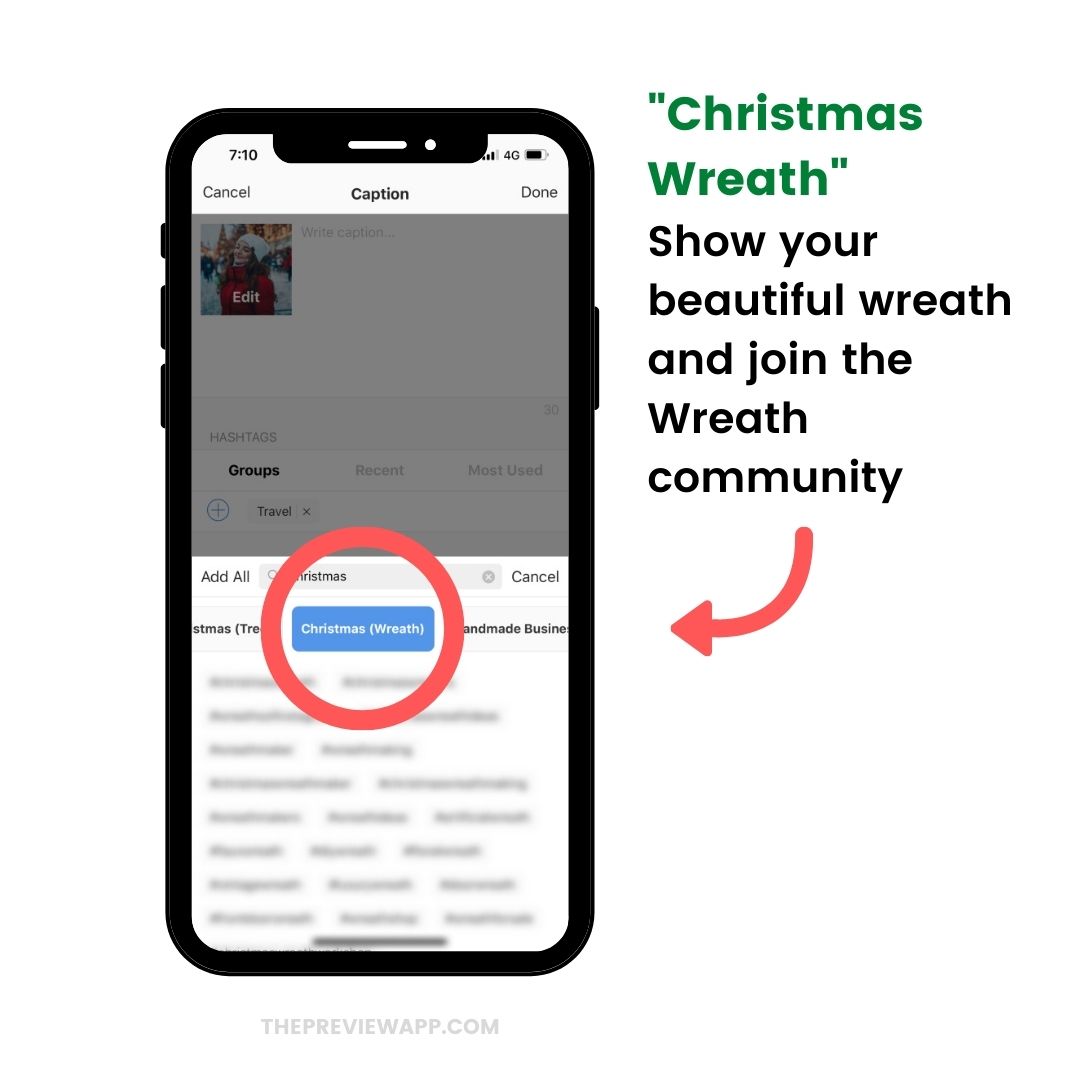 Christmas hashtags for Reels
And of course, we've added Christmas hashtags for your Instagram Reels videos!
These hashtags are SO new but they are growing fast. So get on them quickly so you can trend!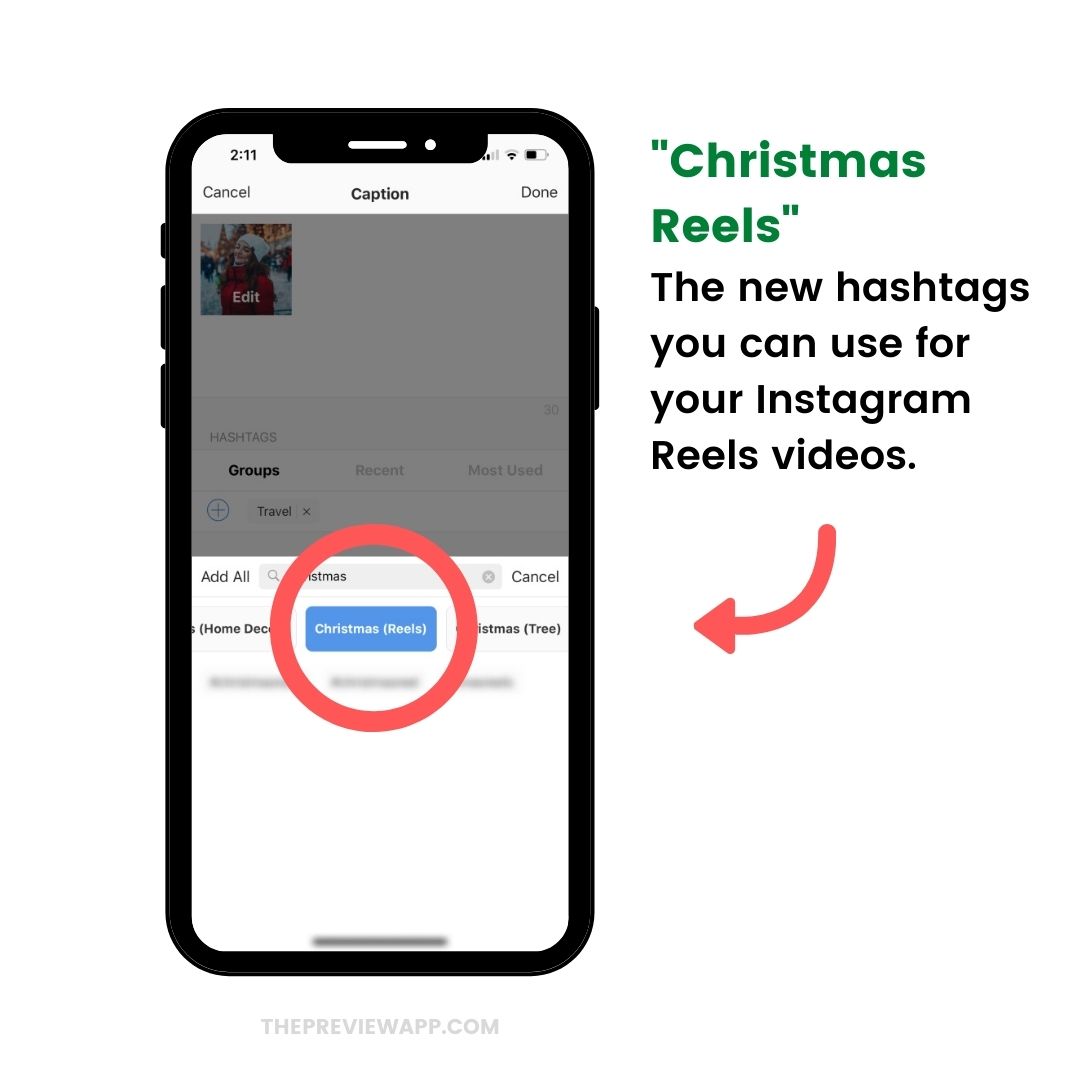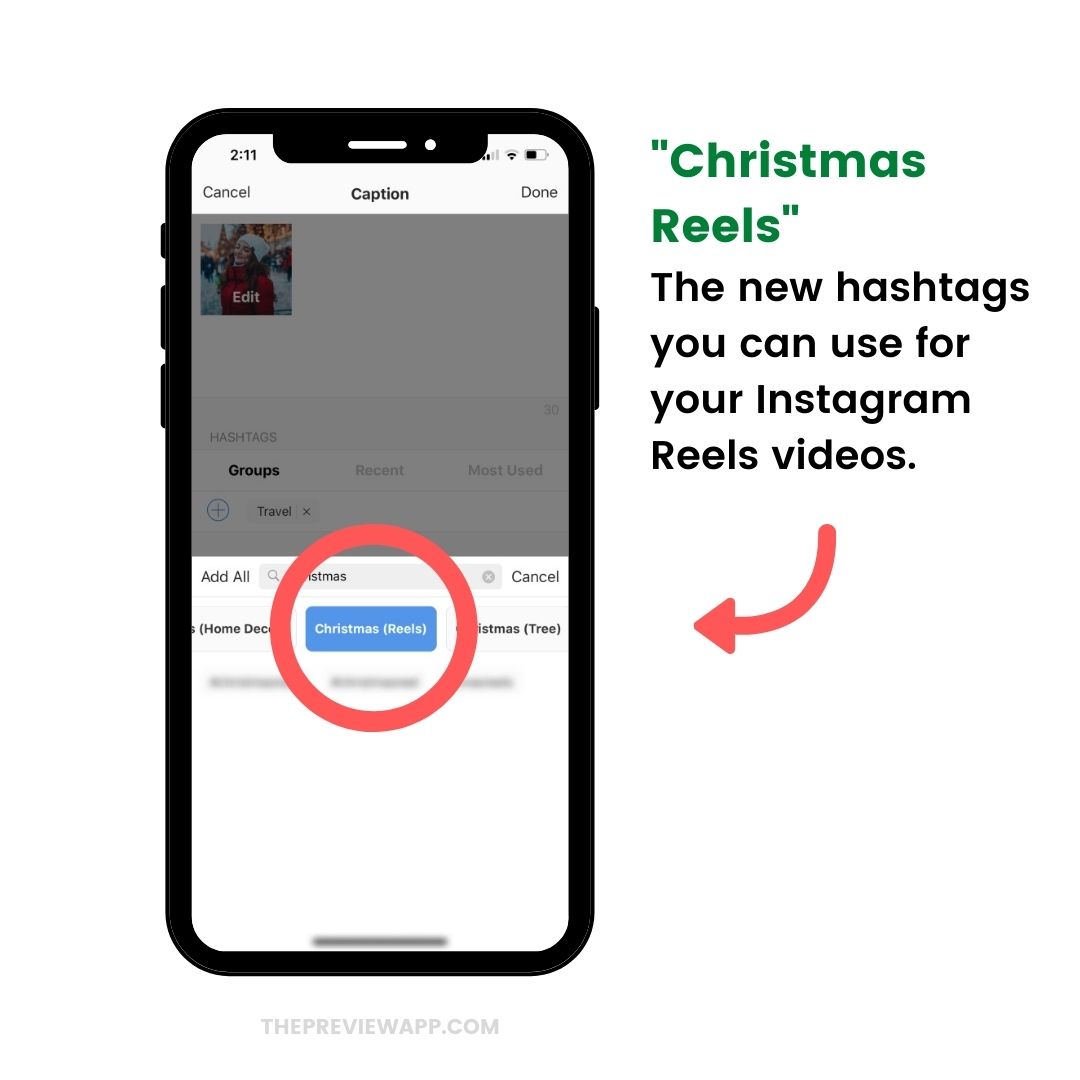 Where to find Christmas hashtags?
If you're new, all the hashtags are inside Preview (you can use it on iPhone, Android and Desktop computer).
Upload a photo / video / Reel
Open the caption
Press "Find Hashtags"
Type "Christmas" in the search bar
Done!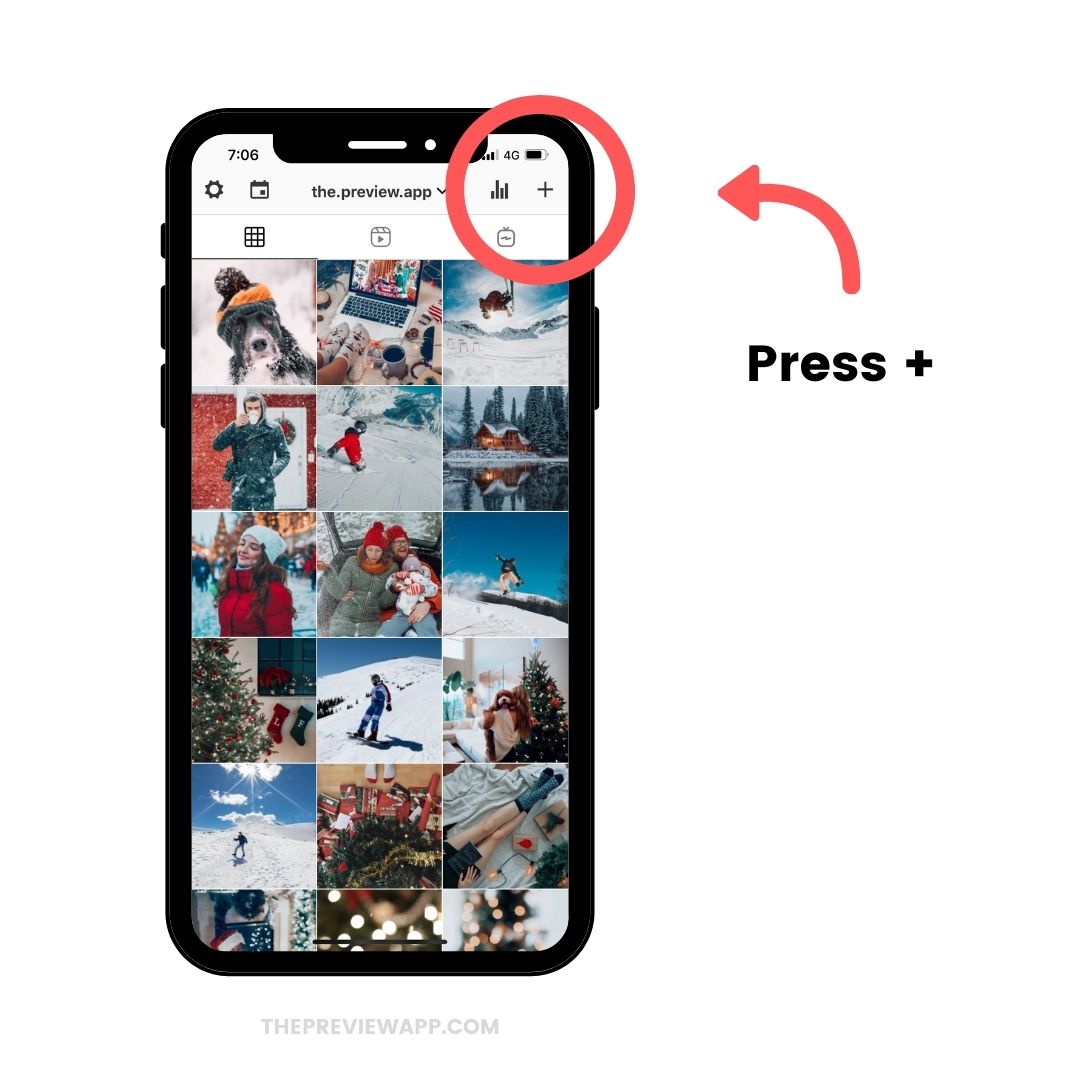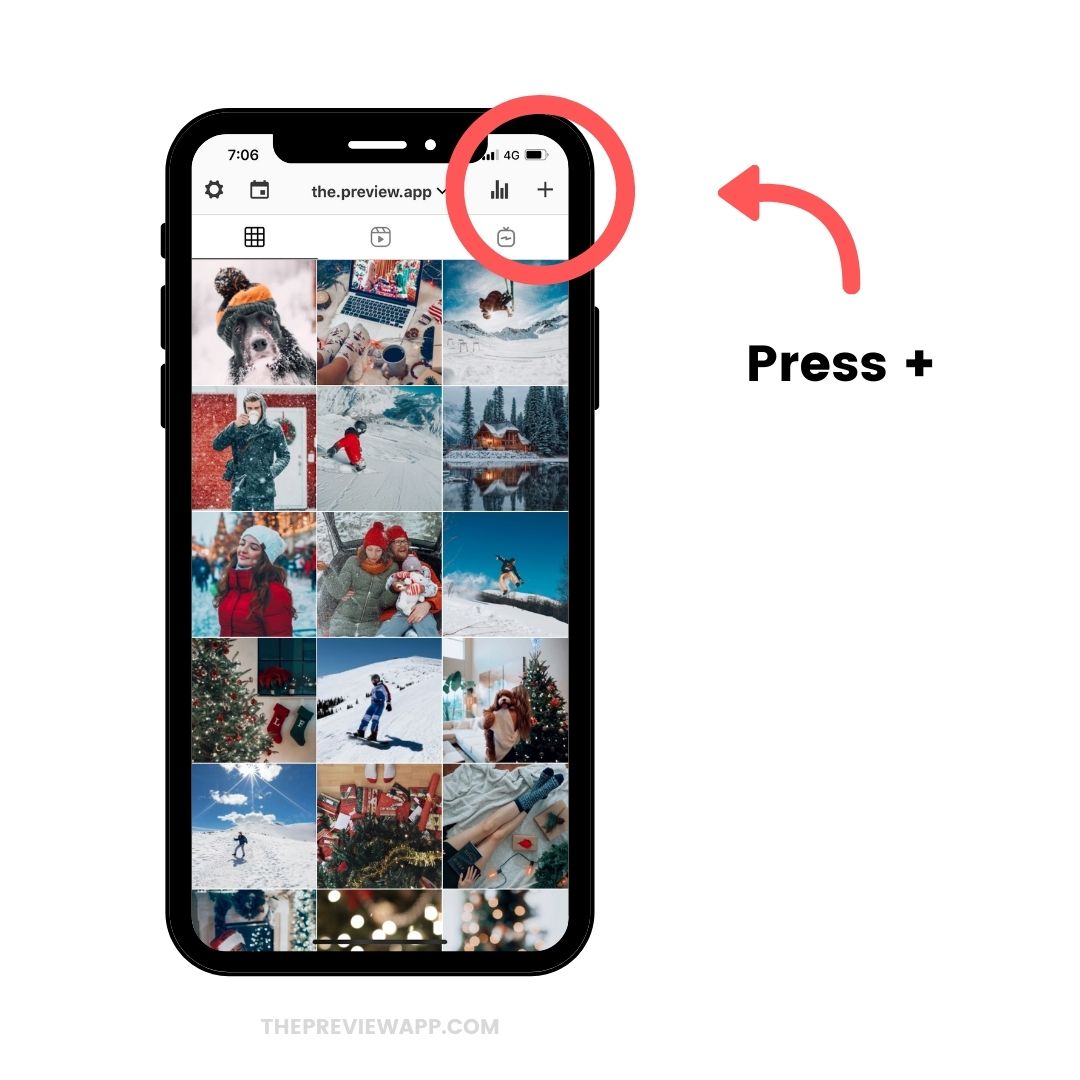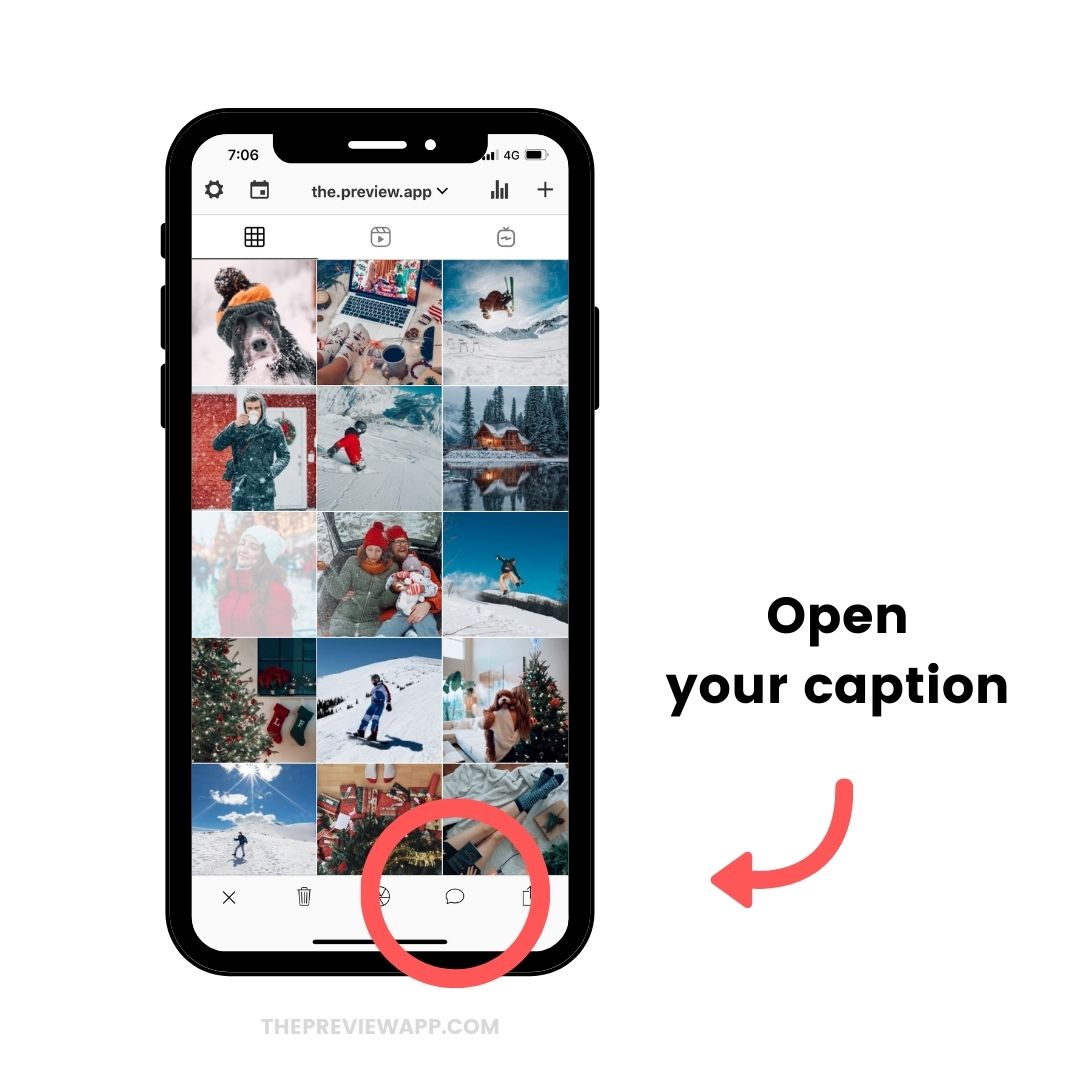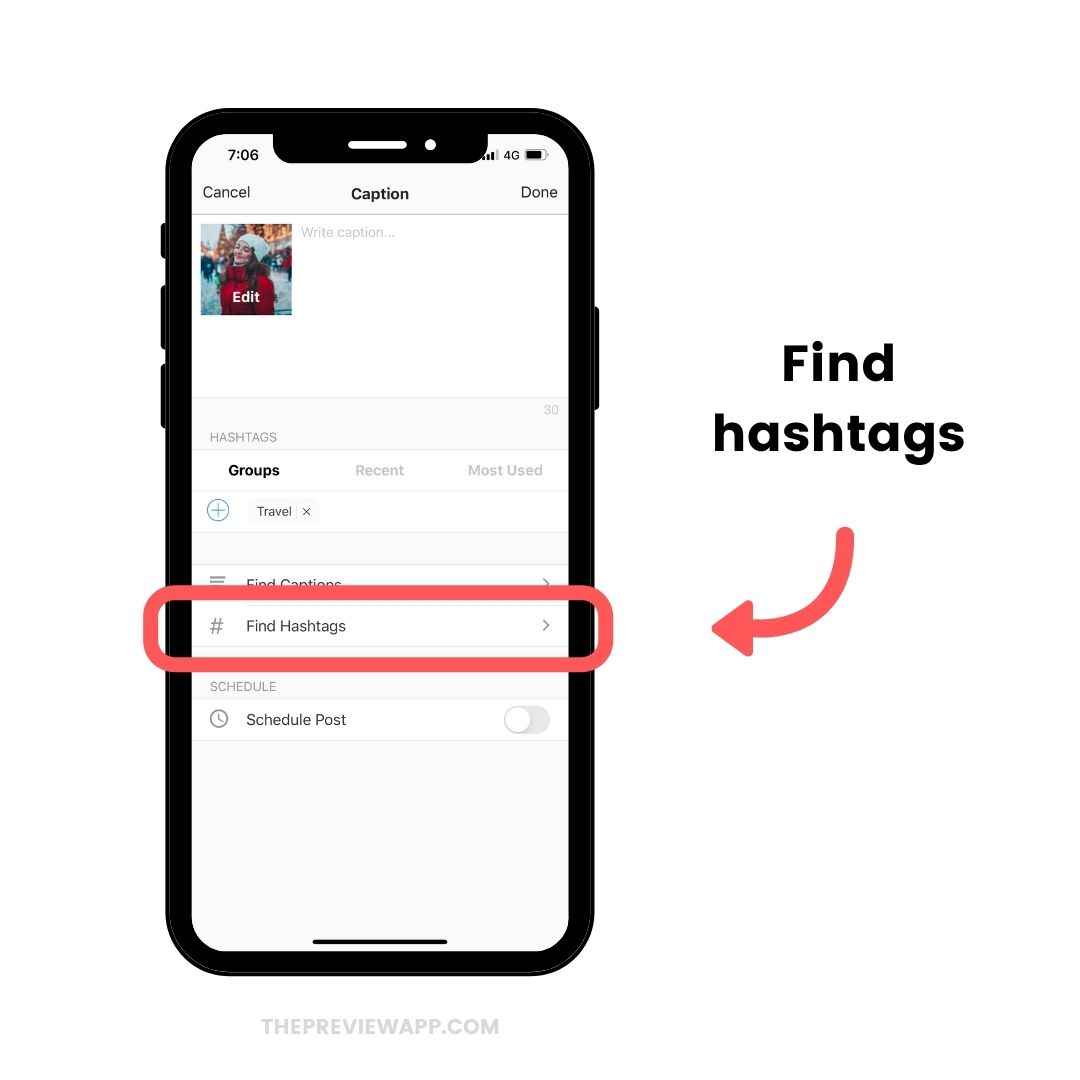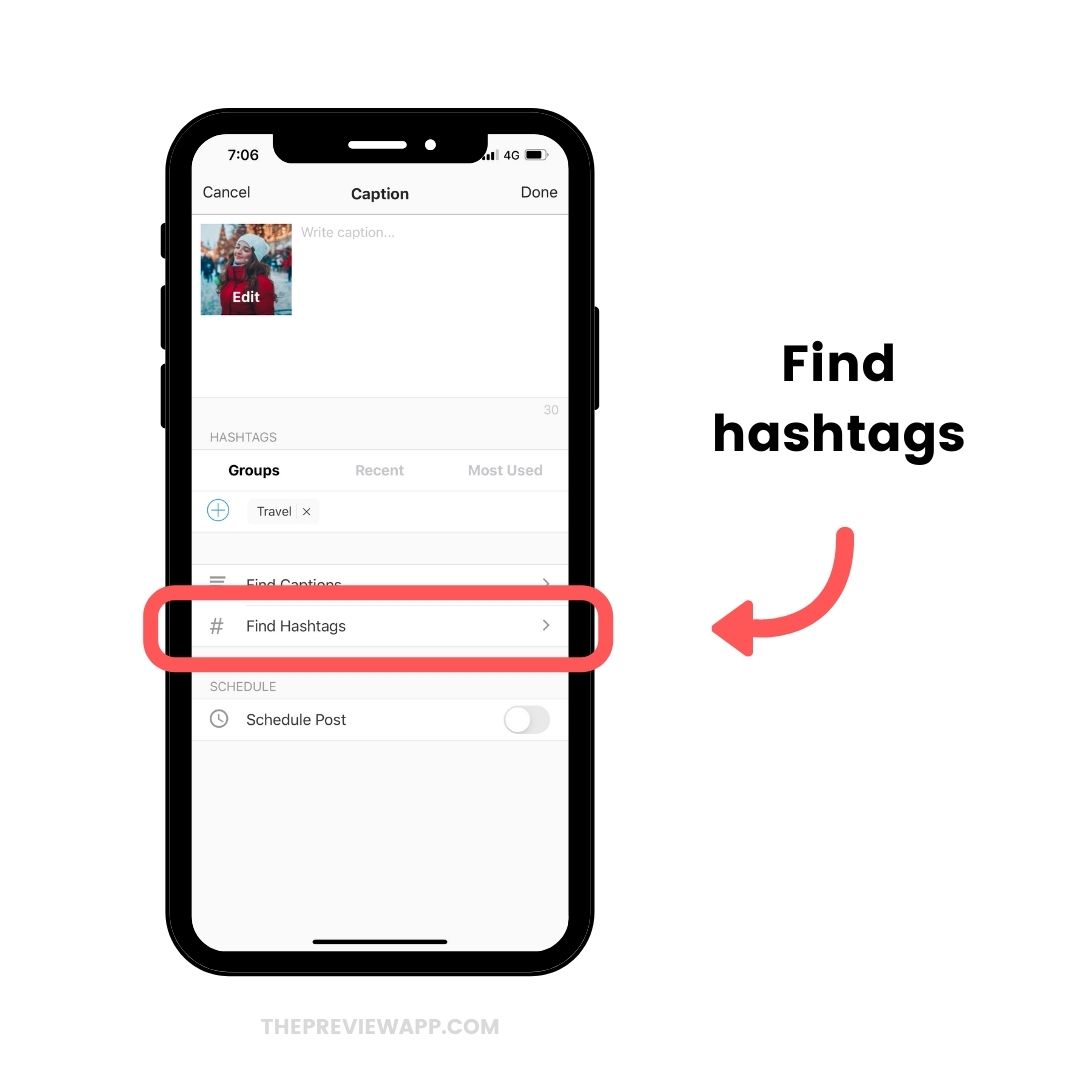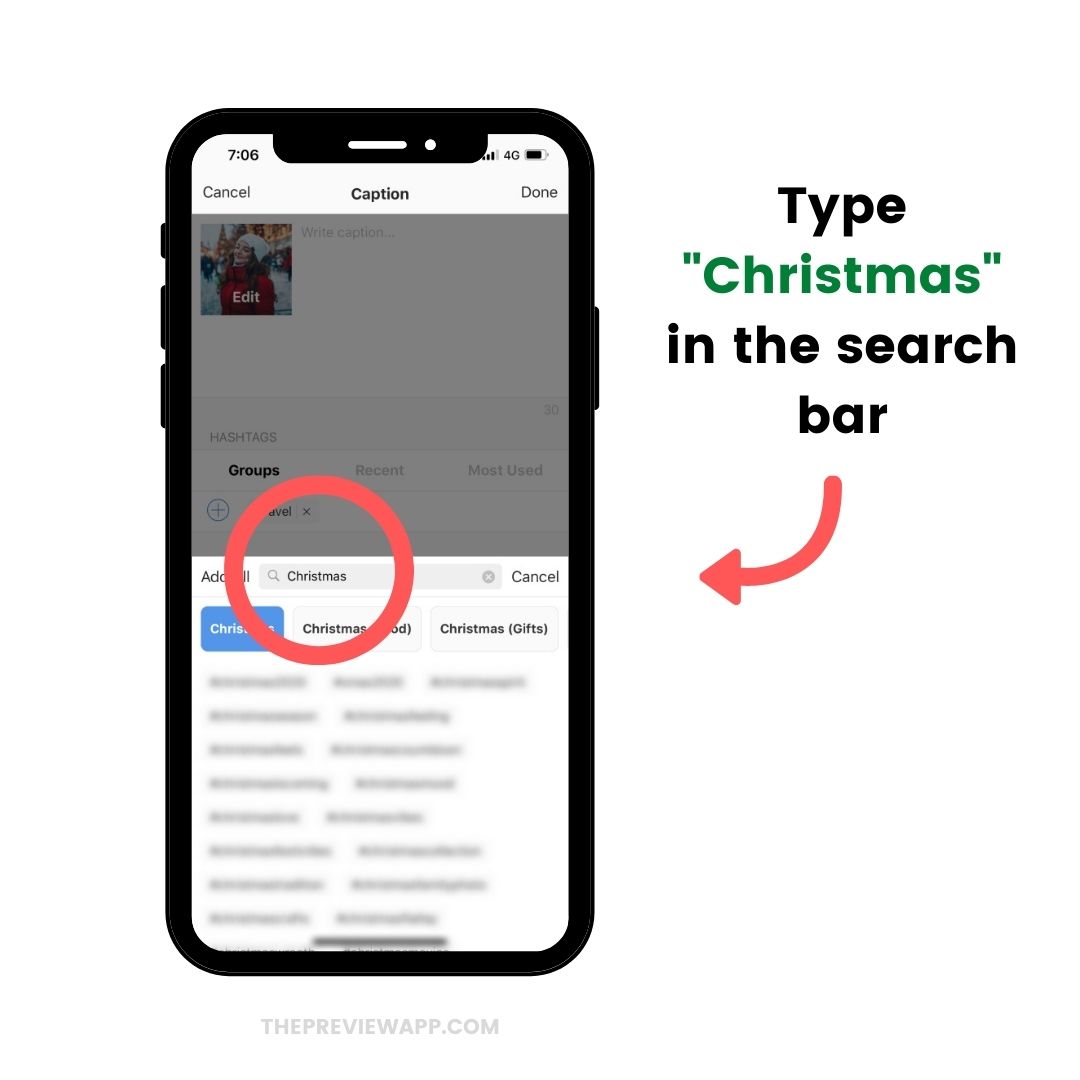 And have a very Merry Christmas!