If you're anything like me, you like to plan a bunch of Insta Stories in advance. Photos, videos, cool collages, fun tutorials, etc…
However your camera roll gets crowded very quickly and it gets hard to see what Stories / photos / videos you've already edited and planned.
Instead of mixing them in your camera roll, you can organize them all inside of Preview.
So how do you schedule Insta Stories in Preview app?
Simple.
1. Upload your Insta Stories in Preview
The first step is to upload your photos and videos in Preview. To do that:
Press on the "+" button
Select "Library" to upload from your camera roll
All your photos and videos will be added inside of the app. They might or might not be in the order that you want (and that's ok). You can rearrange their order at anytime. This brings us to the next step.
Tip: You can use Preview to plan your Instagram posts and your Insta Stories. For your Insta Stories, I recommend you use the Free plan in Preview. When you get Preview for the first time, you will see that you can create a Free account. Select the Free plan. You have 2 options: login with Instagram and not login with Instagram. Choose to not login and just write a name for your account – for example "Insta Stories"). This will be your Preview feed dedicated to your Insta Stories only. After, you can add another Preview feed dedicated to your posts only.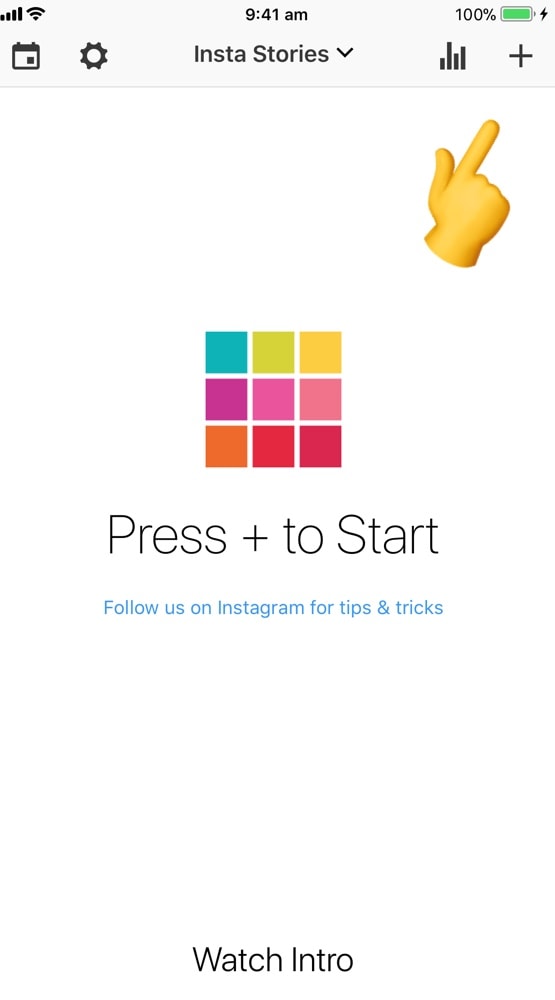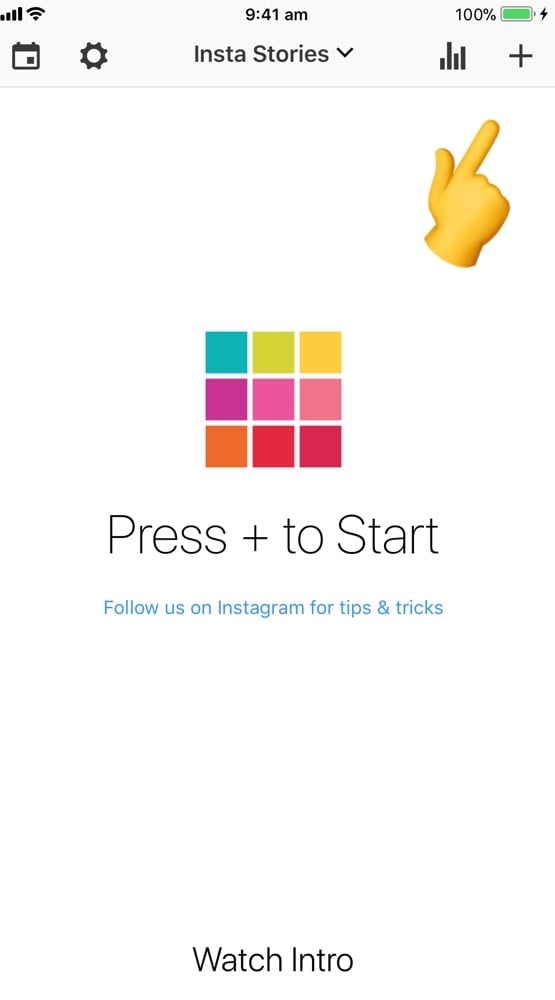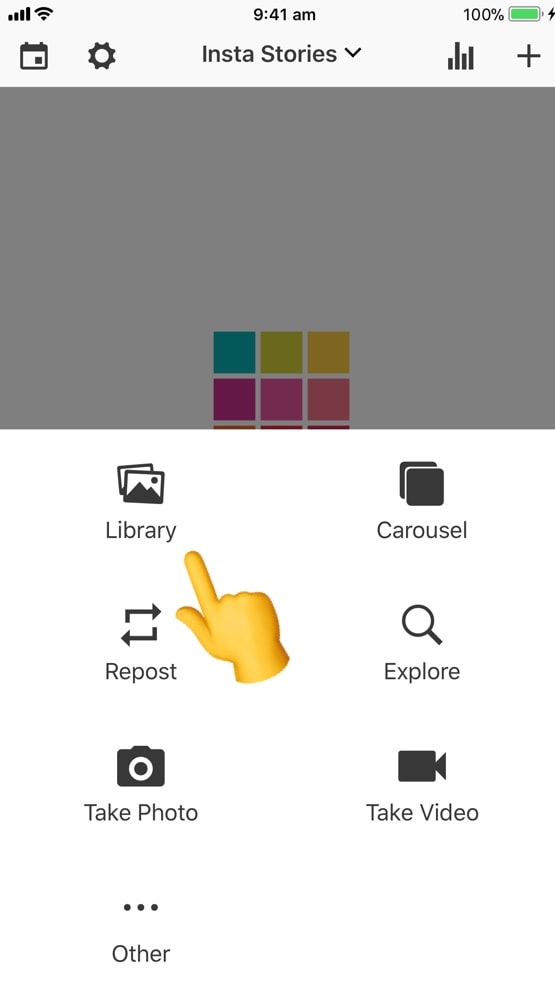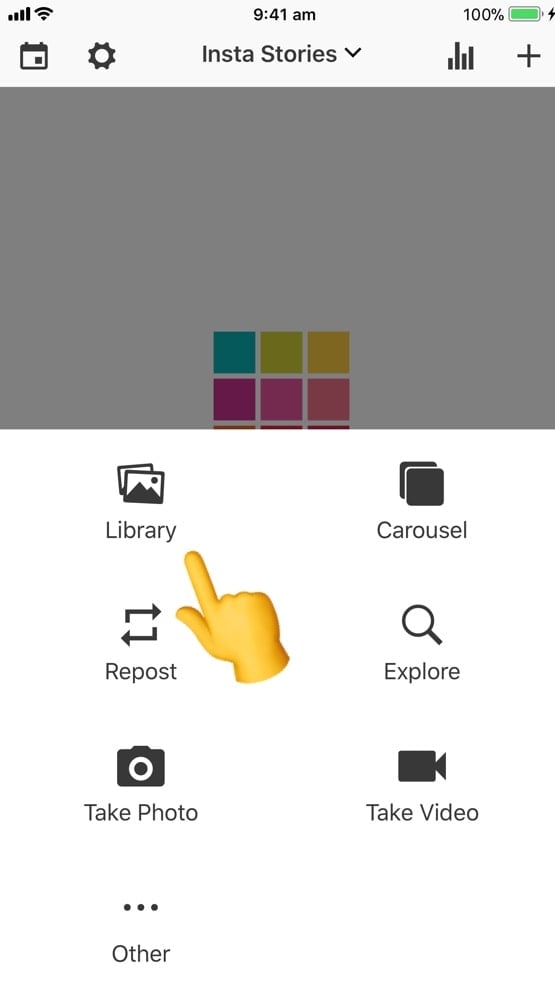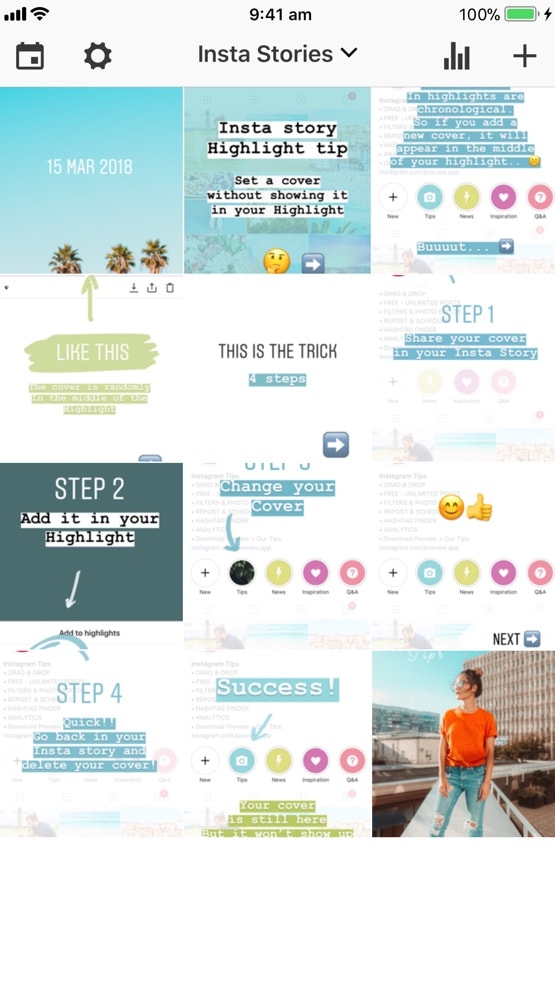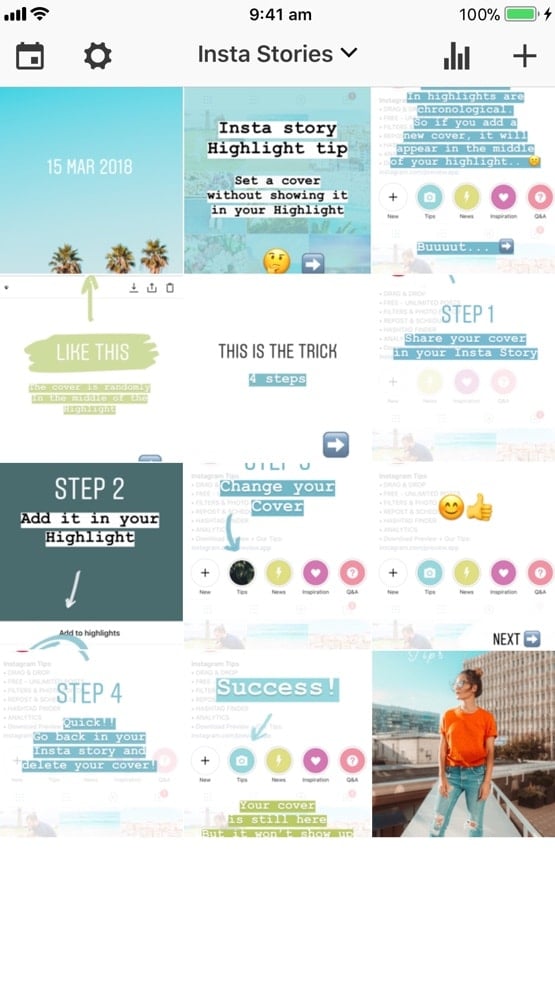 2.  Rearrange the order of your Insta Stories
Insta Stories are all about making them flow into a nice Story that people want to keep watching. So the order in which they appear on Instagram can be very important.
The cool thing about using Preview to schedule your Insta Stories is that you can drag and drop them around to reorder them. This comes in very handy if you need to stick to a specific order (to tell a story, to share tutorials, etc…).
You can use Preview to store your Insta Stories you create and want to use in the future. You'll be able to see how your Stories look like together and how they flow.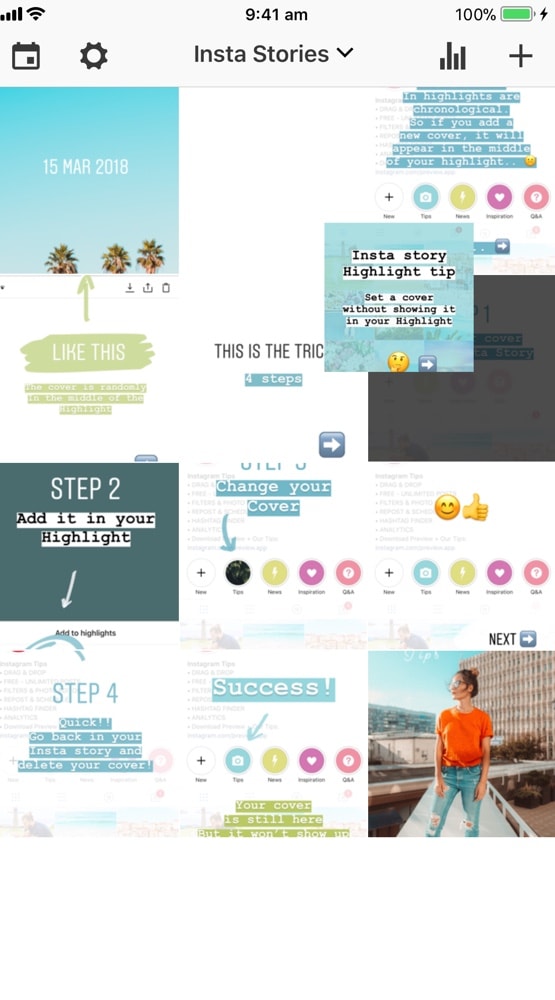 You can also edit your Insta Stories if you want to.
To edit:
Select a Story
Press on the middle icon
Now you can:
Apply a filter
Add text
Edit the photo
Add fun stickers or borders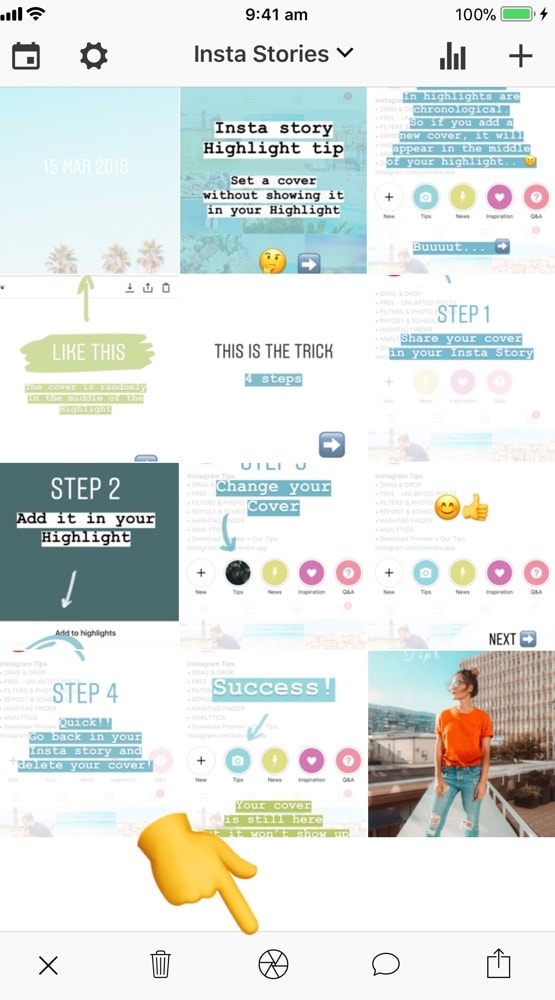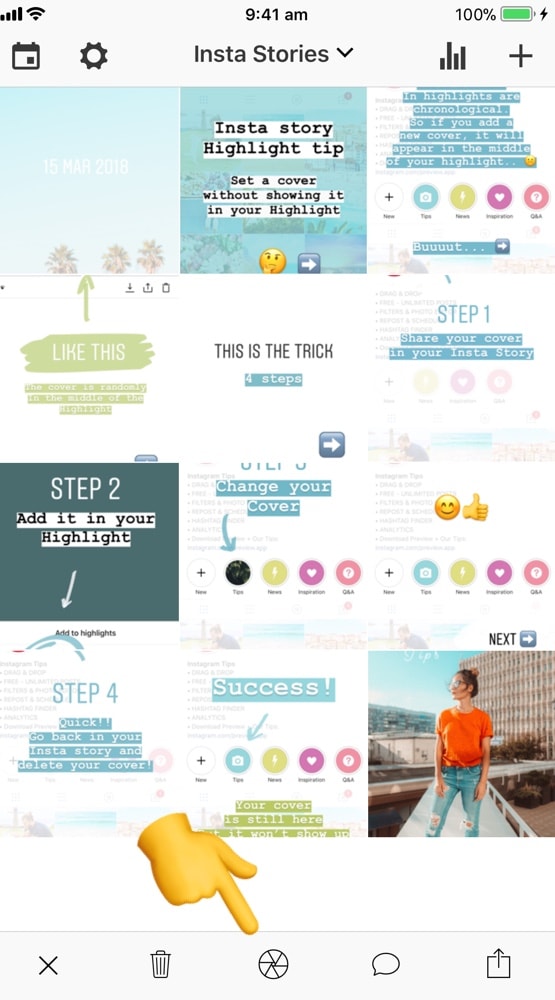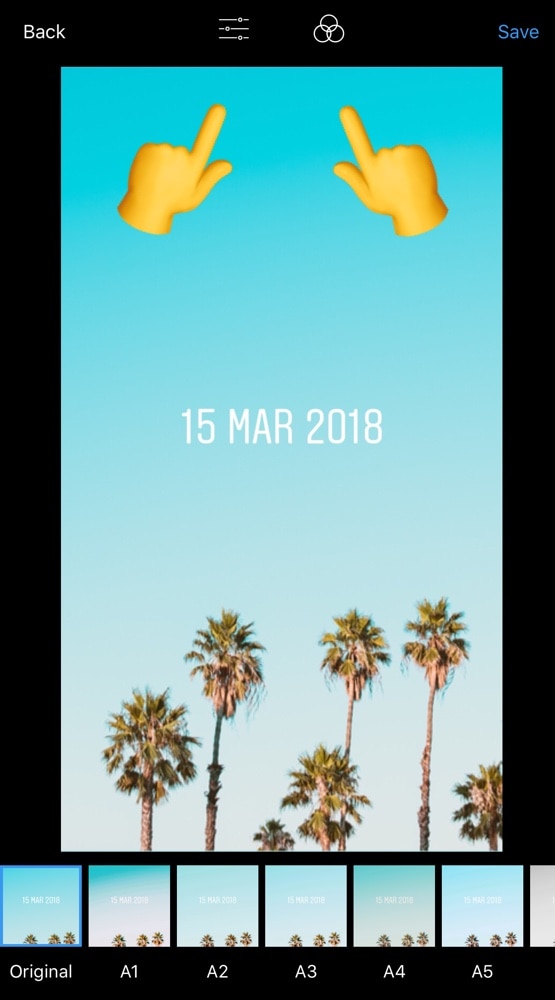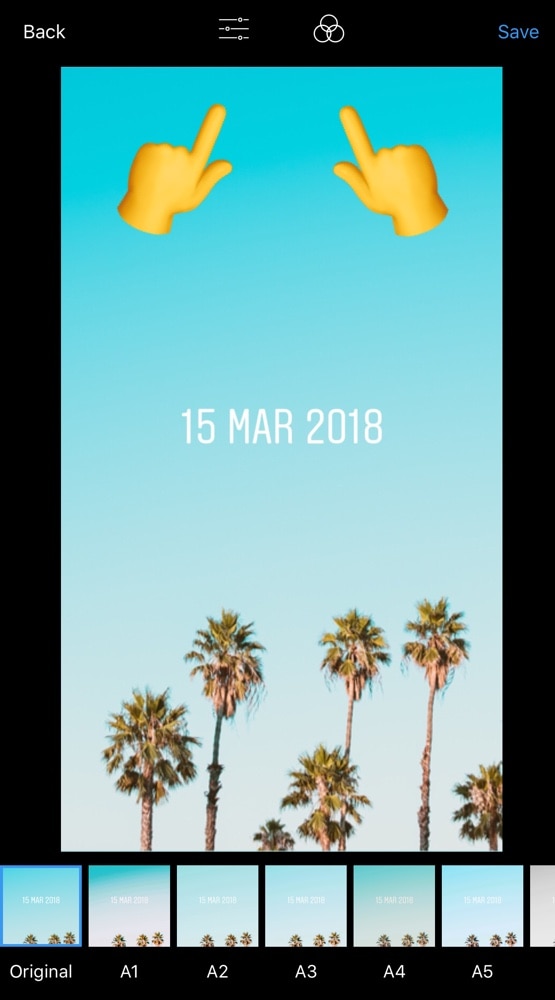 4. Schedule Insta Stories
Time to schedule your Insta Stories.
To schedule your Insta Stories:
Select a Story
Press on the "speech bubble" icon
Turn on "Schedule post"
Choose a date and time
Tip: If you're planning to add text once your are on the Instagram app, you can add a caption. The caption will automatically be copied by Preview when you post. Just hit paste once you are on Instagram.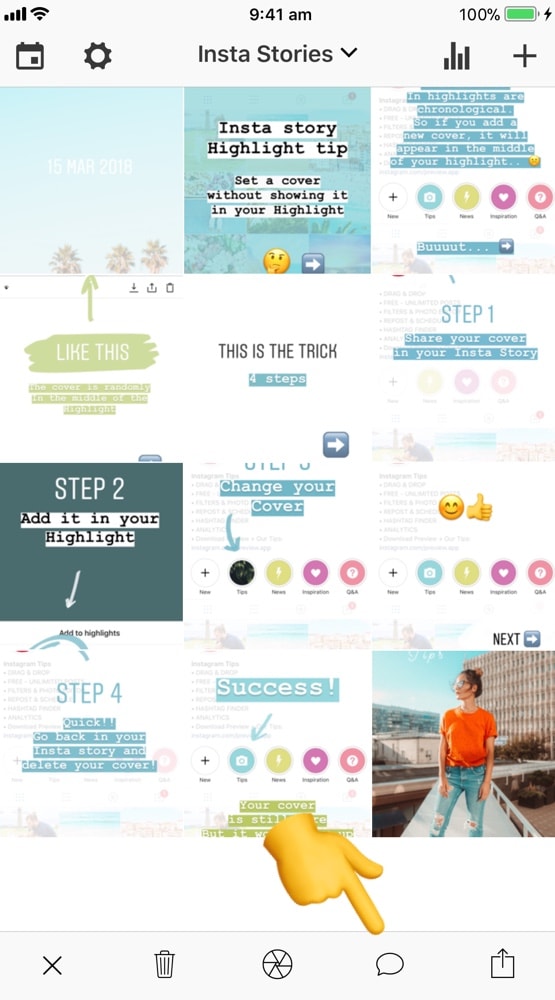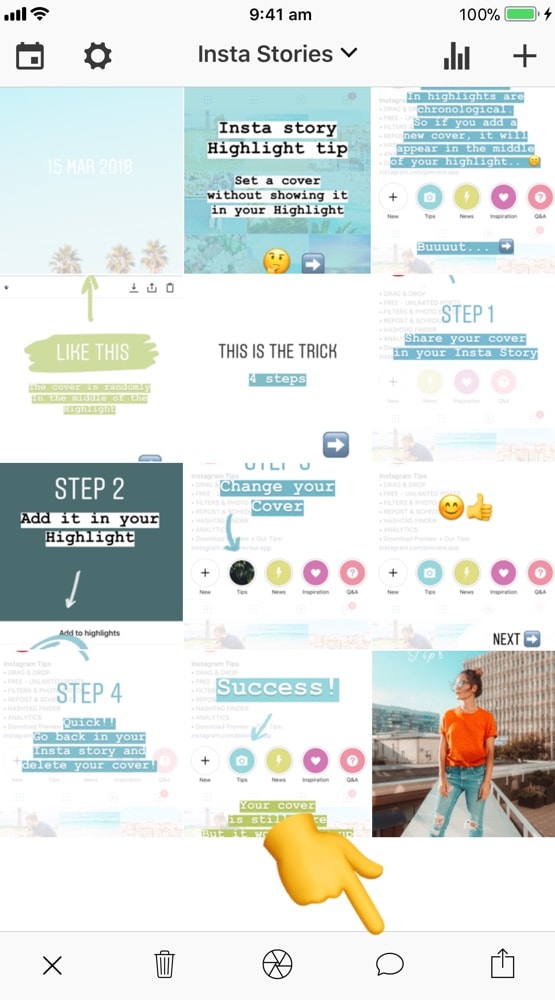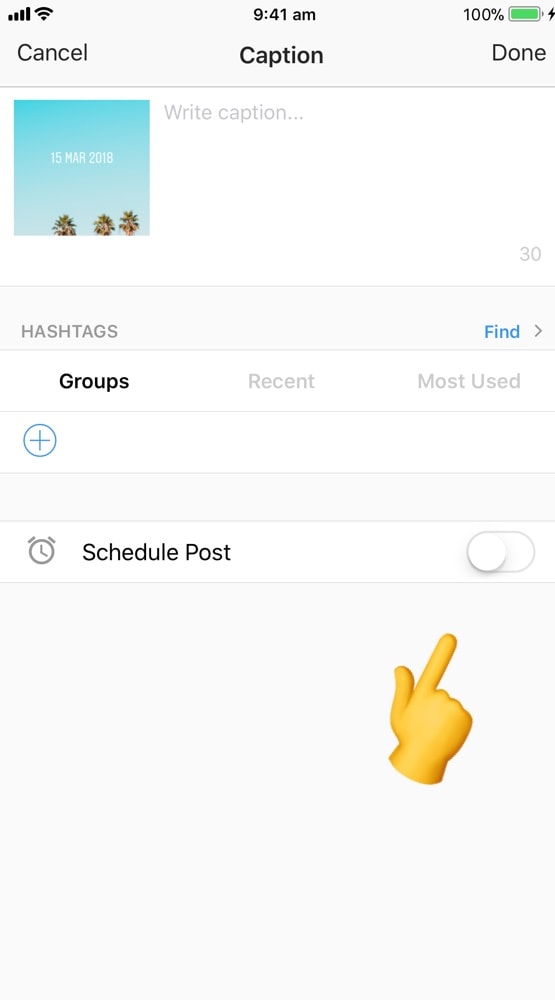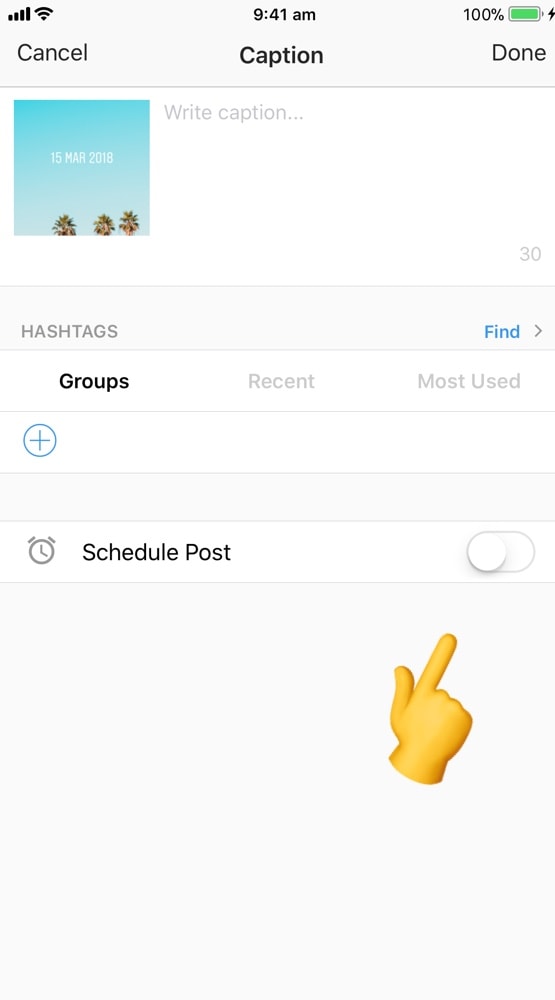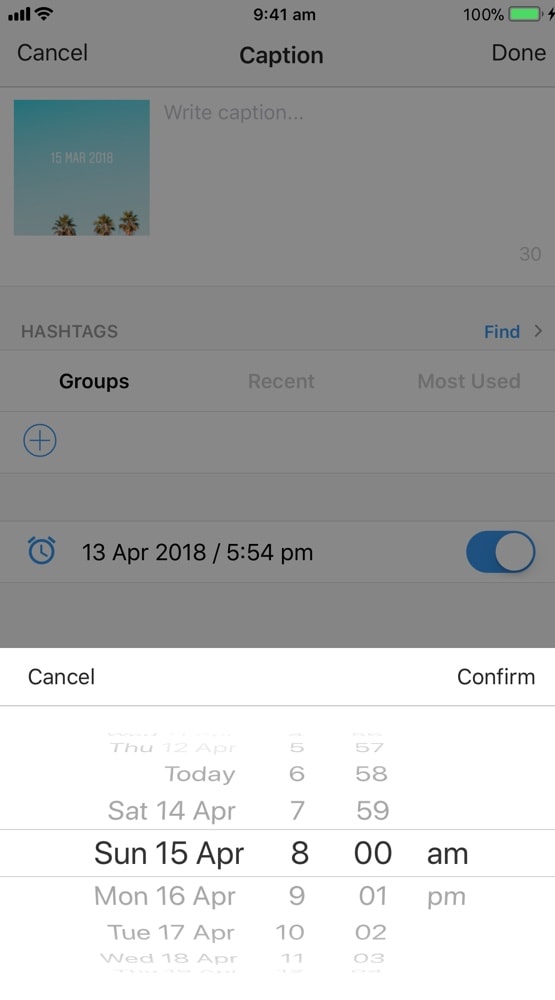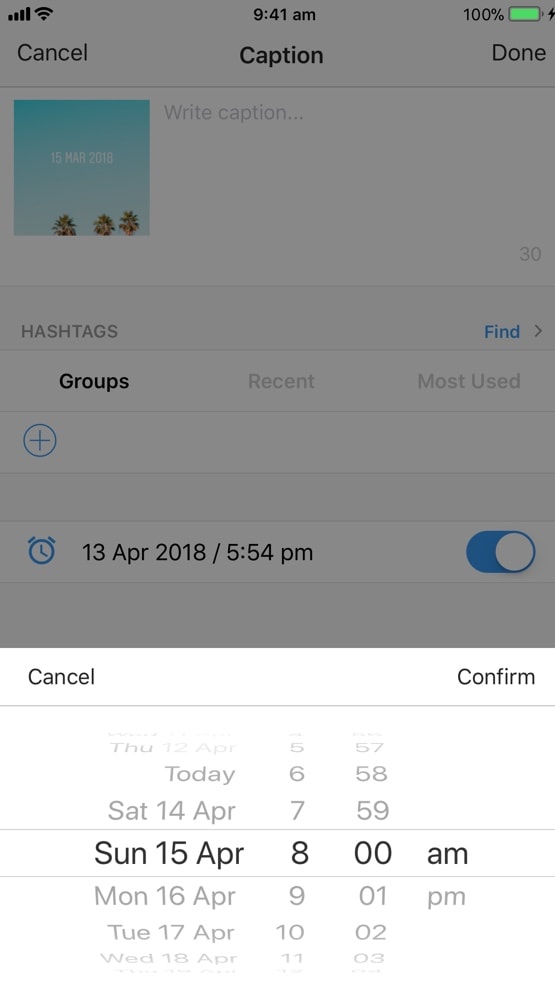 5. Post your Stories on Instagram
Instagram doesn't allow automatic posting for Insta Stories yet. So you will receive a notification when it's time to post.
Select the Story you want to share
Press the export button
Select Instagram
Select "Story"
That's it. Have fun!